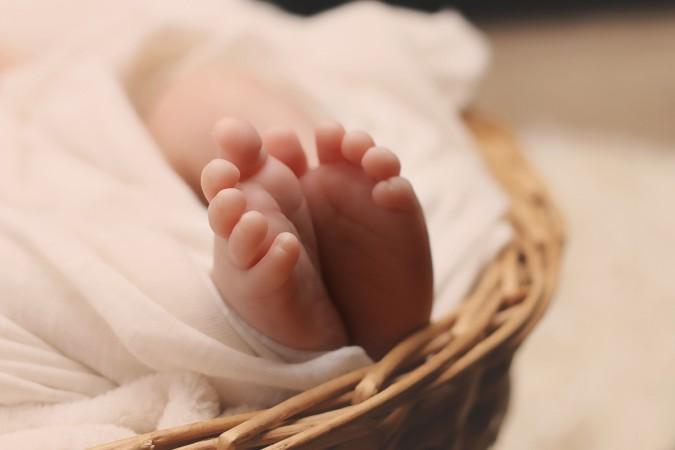 In a shocking incident, a newborn baby was abandoned in a garbage dump next to the compound of Lal Ded Maternity Hospital in Srinagar on Wednesday. Being mauled by the dogs, the baby's cry for help alerted the security guards as they took him inside the hospital. The newborn is said to be under treatment and is in stable condition, the hospital confirmed.
Left near the garbage bin by unknown people, the incident has sent shockwaves across the city as this is the third baby to have been abandoned in the hospital within a span of less than a fortnight.
The baby was abandoned on a cold chilly night and was rescued, following which the doctors treated him and found dog bites on his scalps. The hospital officials have already alerted the police authorities about the incident. The police soon started the investigation and are on the lookout for the person who abandoned the newborn in a garbage dump.
"Our employees and security was quite alert and when they heard the cries, they rushed to the spot and rescued the baby. The baby was not born in the hospital. Somebody from outside abandoned him in the compound," Dr. Nazir Malik, Medical Superintendent of the hospital told DNA.
The doctors after treating him found that the baby was stable and his injuries were not serious. "It seems he was delivered a day or before given the nature of his umbilical cord," Dr. Malik added.
Two weeks ago, a newborn girl was left near the labour room of the hospital. On another incident in 17th of January, a newborn baby was left abandoned on the ramp of the hospital.
The doctor confirmed that the three babies that were abandoned were not born in the hospital. The babies were brought from outside and left near the hospital. In one instance, a CCTV footage saw an unidentified person leaving the baby and the footage is already in the possession of the police.
"Hospital authorities have taken all three babies in their care since the whereabouts of their parents are not traceable. We are nursing all the three babies currently. There is a set procedure for adoption," Dr. Malik said.