In an era where fast bowling is popularly perceived as a dying art, New Zealand quick Trent Boult has turned back the pages in the book of Test cricket to churn out a quite remarkable spell of fast bowling against Sri Lanka at Christchurch.
On day 2 of the second Test match between the two sides, Boult swung the red ball on his way to six Sri Lankan wickets in a matter of 15 balls. Speaking to the press on December 27 after finishing with figures of 6-30, Bolt spoke about having the right attitude.
"I suppose it can be easy to get frustrated a little bit, figuring out why things aren't happening. With a little bit more experience – I'm getting old now – realising it can be a funny game, it's probably about turning up with the right attitude, trying to put the ball in the right areas, and I was just lucky enough to get a bit of reward."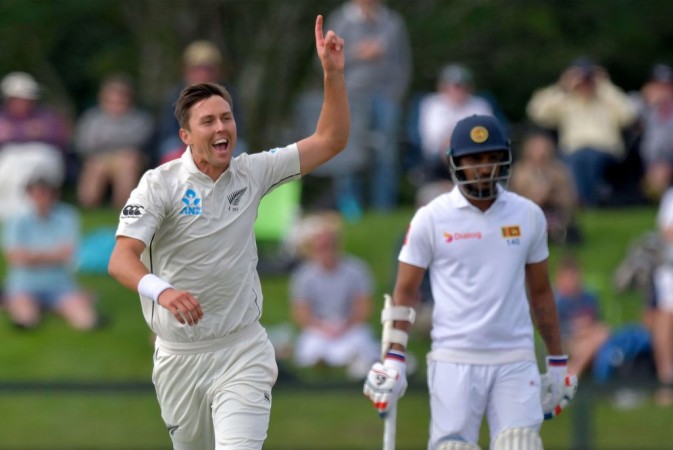 Of his six wickets, the last four were all LBWs and came in a space of eight balls with no run being scored. Boult swung the ball both ways and made a mockery of the Sri Lankan lower order as he pinned two tailenders plumb in front with no shot being offered.
Boult said that he was searching for his rhythm and grew in confidence with every wicket.
"It's all about rhythm for me," he said. "It's about getting into a groove. A couple of wickets gives you a bit of confidence and just lets you go about your thing."
Boult also stressed the importance of bowling as a unit and holding both ends up.
"One of the strengths of the side, of the bowling unit itself, is bowling for each other and sticking to that plan and being willing to hang in there and be patient," said Boult.
"Timmy (Tim Southee) got the rewards last week and I'm sure there are just rewards for the other guys around the corner as well. I think that's one of the main reasons we are so successful is bowling from both ends and bowling in those partnerships. That's probably what we'll look to do later in the game," he added.