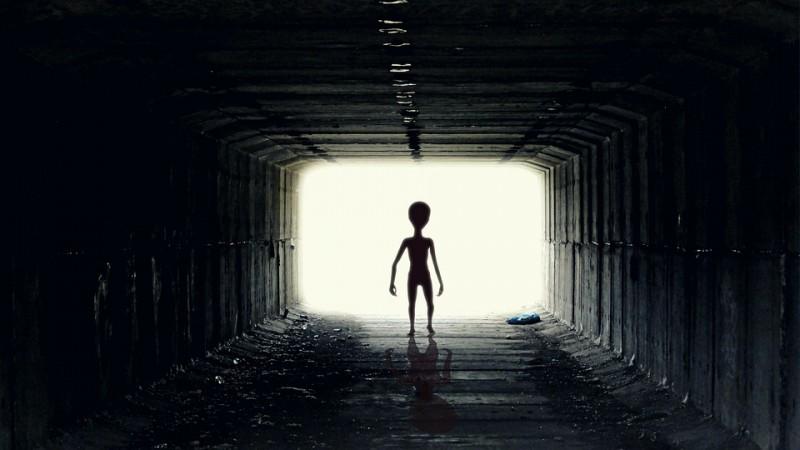 The testimony shared by Alec Newald, a New Zealand man, is now the hottest debating point among conspiracy theorists and alien enthusiasts. The man believes that he was abducted by aliens in February 1989, three-hour drive to Auckland from Rotorua.
The man, who is now 70 years old, revealed that this journey changed his entire perception of Universe and extraterrestrial life. Newald claims that he was abducted by a group of aliens on that fateful day, and later, he spent ten days in an advanced alien civilization.
Interestingly, he finally reached Auckland, but he was surprised to learn that Monday was now next week's Thursday, 10 days after he started his journey. Surprisingly, the alien abductee had no idea how he had lost those days.
After coming back to life, Alec Newald authored a book named 'Co-Evolution' which narrated his experiences during the time of the alien abduction. A year back, while talking at the paranormal radio show As You Wish talk radio, Alec Newald revealed what exactly had happened on that day when he was abducted.
"I was driving the car and it felt like a tonne of bricks had landed on me, like someone had poured cement on me. I felt like I was pushed into the seat of that car. I was paralyzed, I couldn't turn the wheel or apply the brakes or do anything," said Newald.
Newald also recollected the moment when he woke up after this abduction. As per Newald, he saw neon lights everywhere, and initially, the alien abductee believed that he was dead and experiencing an afterlife.
Newald revealed that he saw three alien entities, one of them very tall, another a bit short, and third one very small. He also added that the extraterrestrial beings had no nose and ears in their body.
"He had a very small mouth, but I did not notice any ears or much of a nose. His physical appearance, however, was of almost no consequence, for I was immediately struck with an almost overpowering feeling of his presence. I cannot say it was hypnotic if anything, the opposite. It was as if his energy was being projected and absorbed by my body," wrote Newald in his book.
Alec Newald will give a speech at the Ryde Eastwood Leagues Club in Sydney on November 3, 2018. He has previously said that the speech he will deliver on Sydney will reveal more details about the friendly aliens whom he met. Let's see what he says...