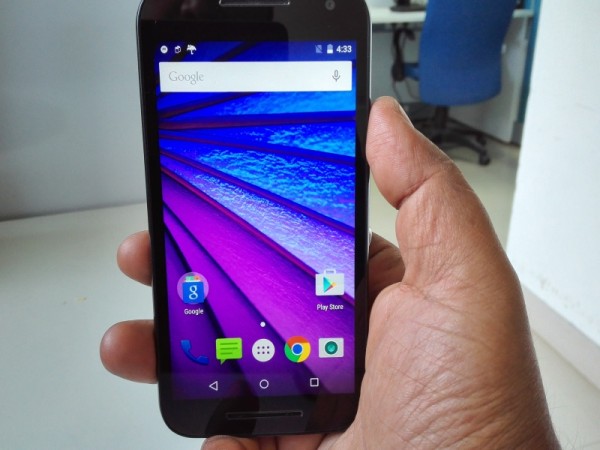 Lenovo-owned Motorola released a new teaser revealing the key camera features of the Moto G (4th gen) aka G4.
The company on Monday released another funny meme-like Moto G4 teasers on Twitter. The new poster shows a teenage girl angry about the slow autofocus of her smartphone's camera. It comes with a caption, which reads -- "The autofocus ruined Stacy's 18th birthday picture. Stop #missing on milestones with a better camera. Coming soon!," hinting Moto G4 series will have major camera upgrades over its predecessor.
Since the attention is given to "autofocus" feature of the camera, many believe the new Moto G4 series might come equipped with laser-based autofocus. Most of the recently released mid-range phones in the market boast this technology.
How laser autofocus work?
A laser transmitter is placed on the back of smartphone just beside the primary camera. When it is activated, the transmitter throws a series of straight invisible light rays to the nearest object that the camera is pointing at. The light travels back to the sensor, where in the camera software calculates the distance between the phone and the object. Since the light travels fast, the phone's camera sensors will be able to quickly focus on the object the user wants to take the photo of. Another advantage of laser autofocus feature is that it works perfectly fine even under low light conditions.
Also read: Moto G4 teasers hint at 3 key feature upgrades
Other expected features of Moto G4 series:
From what we have gathered so far, the new phone is expected to come in two variants — Moto G (4th gen) and Moto G Plus. Both the devices are expected to feature 5.5-inch displays and 16GB inbuilt storage, but differ in terms of primary camera hardware. The latter is expected to come with a superior 16MP snapper, whereas the former is said to ship with a 13MP shooter.
Motorola is hosting a launch event in New Delhi on May 17. Since the unveiling day is two weeks away, the company is expected to release few more teasers of the new phone.
Also read: Expected price details of Moto G4 series
Watch this space for more updates.