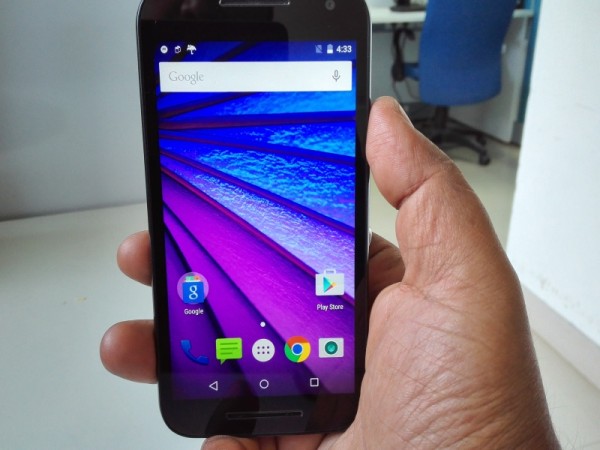 Lenovo-owned Motorola has released a series of teasers revealing three key features of the Moto G (4th gen) aka G4 series.
So far, the company has rolled out three posters on Twitter with "#Missing" hash-tag to tease fans on what feature upgrades they can expect in the Moto G (3 rd gen) successor.
In the first teaser, we see a guy named Sam looking worried with a caption, which reads—"#Missing since his dad saw his browser history. With better security, make it daddy proof. Coming soon!". The company is indirectly hinting that the Moto G4 in all likelihood will come with fingerprint-based security system. The biometric technology is already available in most of the newly launch mid-range phones in the market. So, it won't be a surprise if this speculation turns out to be true.
Also read: Moto G Turbo Virat Kohli edition with special FanBox package launched in India

The second poster shows another guy named Kevin with a caption – "#MISSING since he was about to propose a girl he likes. With better battery, no more missing out. Coming soon!".
The message directly indicates the new phone will come packed with high-capacity cell. The 2015 model Moto G (3rd gen) comes with 2470mAh battery. So, one can expect its successor to come packed with around 3,000mAh (or more) battery, which is currently the standard norm in the mid-range smartphone segment.
Also read: Moto X (2016) spotted on Geekbench; specifications revealed
The third teaser shows an angry man with a caption, which says –"#MISSING since Rohan was playing his favourite game and the phone hung! Don't miss out on victory. Coming soon!". This cryptic message is not that hard to decipher either. A tech savvy smartphone user would know that the company is hinting at a high RAM capacity in Moto G4. Going by the current smartphone industry standard, the new phone is expected to house a minimum of 3GB RAM.
For the uninitiated, Random Access Memory (RAM) is a very important component of a smart device. Higher RAM capacity makes the device more efficient and lag-free.
Motorola has confirmed that it will host an event on May 17 in New Delhi. With more than two weeks for the launch day, the company is likely to tease few more features in the coming days.
Also read: Other expected features of Moto G4 series
Watch this space for more updates.