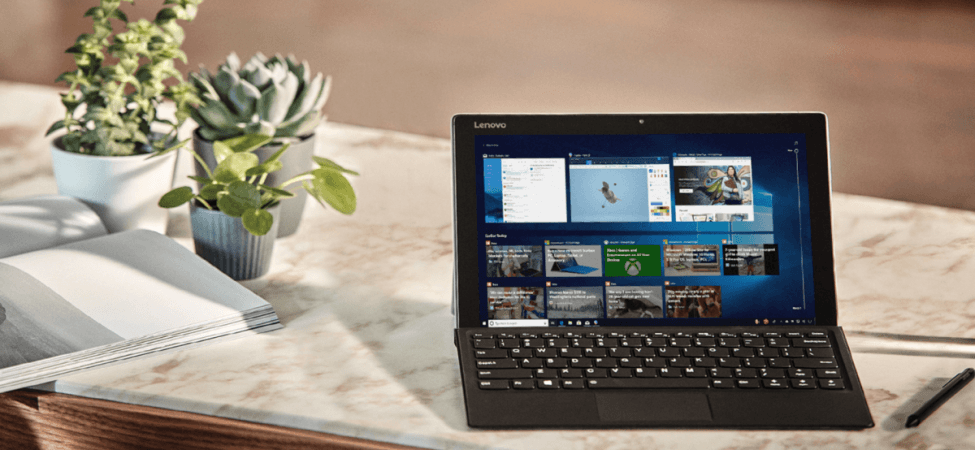 It will take a few weeks for Microsoft Windows 10 April 2018 update to reach all PCs in the world
Microsoft Windows 10 April 2018 brings new features and security patches
Redmond-based technology giant Microsoft is all set to release April 2018 software update to all Windows 10-powered PCs. This is first major firmware after the Creators Fall update, which was released in October last year.
The company confirmed that Windows 10 April 2018 will be available for manual download from official website starting from April 30 and the Over-The-Air (OTA) will be available from the same day, but the roll-out will be carried out in phases across the world. So, Windows PC owners can expect to reach their device in a few weeks.
Salient features of Windows 10 April 2018:
Timeline: This feature lets Windows 10 PC owners search for an unfinished task or locate files. The company claims that users can go back in time up to 30 days to find their stuff, whether he/she was working on it earlier today, last week, or a few weeks ago. For instance, if you have written/received an important mail and want to relook on Outlook mail repository, but not able to find it. Timeline feature helps you pinpoint the mail. Similarly, if you had taken a photo and stored in a device, but forgot which folder they are located; this timeline feature will help find them.
Not just the PC, Timeline option will be available on Microsoft Edge or Office 365 on the iOS or Android mobile devices provided they are signed in with Microsoft account.
Focus Assist: With the new April 2018 update, Microsoft is bringing a brilliant feature that will help you keep focused on work. Once Focus Assist is turned on, it will block all the social media notifications, emails, and other distractions from popping on the screen. In the background, the PC will be collecting all the updates and once the Focus Assist is disabled, it will give out a brief summary of what messages you received and from whom.
If you are expecting an important mail or a call from a client or family, you can choose people from the contact list to get priority over others and if it comes, PC will override the Focus Assist feature and pop the message on the screen.
New features to Microsoft Edge browser: With the new update, Microsoft Edge browser gets an audio icon in the tab, wherein user can mute/unmute audio in a website. Also, the company has made changes to the browser so that Books, PDFs and Reading View pages can go full-screen for a distraction-free reading experience. Microsoft Edge will also get new clutter-free printing option to take print-out of web pages in a cleaner format.
New Grammar Tools button has also been added to enable comprehension aids. Grammar Tools can break the words on the page into syllables, as well as highlight different parts of speech such as nouns, verbs, and adjectives.
In addition, security has been beefed up in the Microsoft Edge for online shopping. User information such as address, payment, and other information will be securely saved with the option to autofill on web payment forms, the company claims.
Dictation: As the name suggests, users can openly speak to the computer to take notes on word/text document app. With the cursor in any text field either in Windows 10 or in an app, people have to simply press Win+H and start talking.
Smart home integration: Microsoft's Cortana is one of the best voice-assistants in the market and with new April 2018 update, it gets more capabilities. Once updated to the new firmware, users can just talk to their Windows 10 PC to control smart devices in the home. For instance, you can say "Hey Cortana, set the living room thermostat to 72 degrees" to control your Ecobee, Honeywell, NestLearning thermostat and many other branded smart appliances.
Other notable improvements coming to Windows 10 include new editing tools for apps: Photos, 3D and Windows Mixed Reality, internet security and enhancements to PC gaming experience.
Stay tuned. Follow us @IBTimesIN_Tech on Twitter for latest updates on Microsoft.