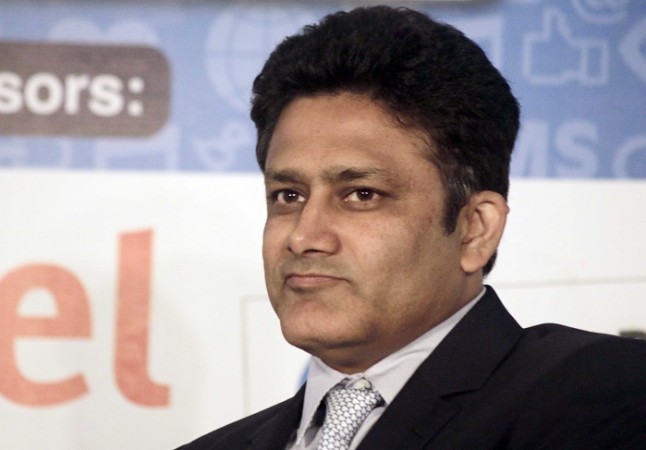 The hunt for India's coach has been one of the hot topics in cricket recently, as the BCCI have been looking for a suitable candidate for this high-profile role. BCCI's Cricket Advisory Committee interviewed 11 out of the 21 shortlisted candidates and the former India captain Sourav Ganguly confirmed on Tuesday that they will not be interviewing any more.
However, BCCI are going to consult Test captain Virat Kohli before taking the final decision. India will be playing 17 Test matches under Kohli over the next 12 months, and his opinion will definitely be taken into consideration.
According to a Times of India report, Anil Kumble has emerged as one of the favourites to take up this role. Reports also suggest that the legendary leg spinner may be preferred over Ravi Shastri, who had been at the helm of the Indian cricket team until the end of the ICC World T20 2016.
A source close to the development told TOI that Kumble is someone who can take the current set of India players to a whole new level, but there is also support for Shastri, who guided India to quite a bit of success during his time as the team director.
"The question of continuity has been discussed and a member of the cricket committee has suggested that Shastri's contribution to the team in last 18 months should be taken into account. There is also a suggestion that both Kumble and Shastri sharing different responsibilities," a source was quoted as saying by TOI.
"Whether it is Kumble or Shastri, the decision will be made final after consulting the BCCI office bearers."
The final decision will be made after BCCI's Working Committee meeting in Dharamsala on Friday. BCCI president Anurag Thakur is expected to make an official announcement on the new coach following that meeting.