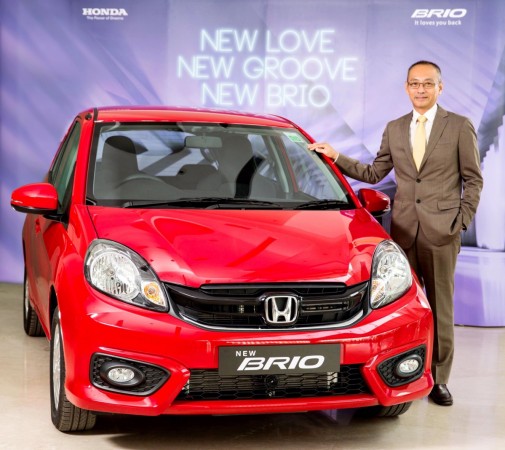 Not so long ago, the quirky Brio hatchback was quite popular when it was launched in India by the Japanese carmaker Honda, because of the unique styling of its rear. The arrival of new models in the hatchback segment gradually saw its popularity fading. Tough competition, coupled with Honda's failure to give its any significant update, pushed Brio out of the track.
But, Honda seems to have woken to the reality (finally!) and a new generation of the model could be brought to the Indian market. And as emerging reports convey, the new Brio might drive into the Indian market by 2018.
A report of MotorOctane further adds that the new Brio launch is likely to be during the festive season next year. For now, we can only wait and see. But Indian auto lovers will surely be the happiest if the talks on a new Brio launch turn out to be true.
Also read: Click, Send and Win reward on photos of illegally parked cars
Coming back to the new Brio, the details are scanty at this point of time, but various reports indicated earlier that the next-gen Brio would do away with its quirky rear styling and replace it with a conventional tail-light unit. The hatchback is also expected to get upmarket interiors.
Also read: 2018 Hyundai Santro (AH2) to get new petrol engine; production begins
Mechanically, while the next Brio is likely to continue with its four-cylinder 1.2-litre i-Vtec petrol engine mated to five-speed manual and five-speed automatic transmission, reports suggest the model could also get a diesel engine. Honda might bring new and advanced technologies in the Brio to pitch it against the current segment leaders. The Brio is the most affordable car of Honda in India. Launched in 2011, the entry-level hatchback has not got any major update on the exterior for almost five years.