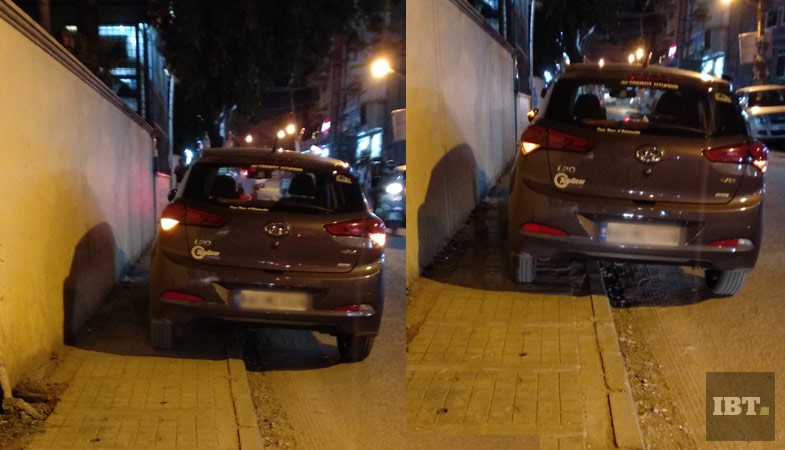 Picture this. As you try to navigate your way through the pavement, you suddenly realise there is a car that is illegally parked that blocks your progress. So what do you do?
Indeed, this is a practice that has stirred debates for ages and for many such experiences have become routine. Cornered, we squeeze through the gap or look for alternative parking spaces. But the situation might change soon if the scheme envisaged by Union Transport Minister Nitin Gadkari sees the light of the day. How?
Also read: Nitin Gadkari sends stern message to automakers
The Union transport minister has asked citizens to click pictures of wrongly parked cars and send it to traffic authorities. From the fine imposed on the offending vehicle, 10 percent will be paid tto the sender of the photo. Cool, is it not?
The proposal by the transport minister could also be added as a provision in the Motor Vehicles Act. "For any car you see blocking the road, all you have to do is just take the photo with your mobile phone and send it to the department concerned or the police. There will be Rs 500 fine and 10 per cent of the fee will come to the complainant," Gadkari promised.
While drawing examples from his own experiences, the transport minister said that that he had to procure 13 permits for the construction of just a single parking lot in front of Parliament that has foreign envoys and several dignitaries visiting every day.
Also read: Jeep Compass alert: 1,200 units recalled in India over faulty airbags
The directive, if implemented, should come as pleasant news for most road users who have often complained that more controls are needed to deal with errant motorists who put the lives of other people at a risk.