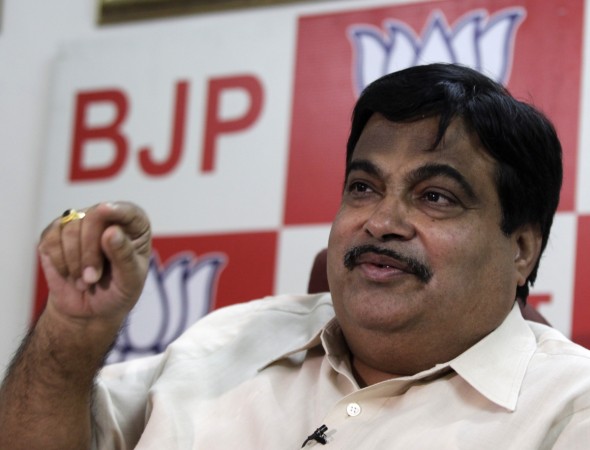 The Central government is exploring all possible avenues to raise Rs 10 lakh crore (Rs 10 trillion) from retirees and provident fund beneficiaries, according to Road and Transport Minister Nitin Gadkari, Mint reported on Tuesday.
As the bank credit has slowed down, mostly due to stalled large infrastructure projects, the government aims to raise money by selling 10-year bonds at coupon rates of 7.25-7.75 percent. The amount will be raised in tranches of Rs 10,000 crore, with each tranche meant for a specific project.
The government also plans to invest around Rs 4 lakh crore (Rs 3.96 trillion) in fiscal 2018 for its new integrated infrastructure programme, the business daily reported.
Gadkar said the government has been exploring alternative mechanisms for funding large infrastructure projects. He declined to comment further, saying the scheme is still in concept stage and has not been discussed with the finance ministry, reported Mint.
As the Union government has laid out plans for ambitious projects such as Sagarmala (ports) and Bharatmala (roads), the government would need a lot of capital.
The Bharatmala plan, India's largest road construction scheme, has an estimated investment of Rs 10 lakh crore. Under the project, the total road length to be developed will be around 51,000 km, Mint reported.
Under the Sagarmala programme, new ports are to be constructed to connect the country's 7,517 km coastline.
As public sector banks have come under pressure due to mounting bad loans, the government is looking to raise money through alternative mechanisms. Moreover, as many of the large infrastructure companies are plagued by huge debt, the government is trying out different ways to give a push to the infrastructure sector.
Economists and experts have opined that given the headwinds prevailing in the infrastructure sector, the government has very limited options to raise funds.
"You either opt for public funds or get investments from outside. The government's decision is based on the limited options it has," Mint quoted Jaijit Bhattacharya, partner and head, economics, regulatory and policy advisory, KPMG India, as saying.
Simultaneously, the government is also working on raising funds by monetising the operational road assets of the National Highways Authority of India (NHAI), Mint said in its report.