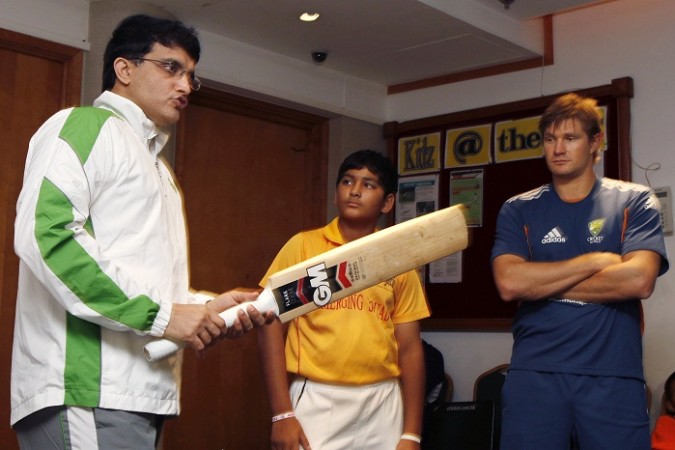 Former Indian skipper, Sourav Ganguly started a new innings as the Cricket Association of Bengal president on Thursday, and the Prince of Kolkata has some agendas lined up already. Ganguly has vowed to make Eden Gardens, the venue where he grew up playing cricket, an even better place to play cricket.
The Eden Gardens has always been considered as one of the best and most iconic cricket stadiums in the world, which has a seating capacity of over 66,000. The passionate fans in Kolkata pour out in huge numbers when an international game is played in the Mecca of Indian cricket and when the stadium is jam-packed, it produces a unique and electrifying atmosphere.
Ganguly, who has travelled all around the world with the India team as a player, promised that the Eden Gardens will have all possible world-class facilities in the next three months.
"I've seen almost every cricket venue around the world. I know what exists there. I can guarantee you that within next three months Eden Gardens will have the same facilities as anywhere else in the world. We are going to do everything possible to make this ground the best place to play cricket," said Ganguly.
This is positive news for Indian cricket, especially with the T20 World Cup set to be scheduled in March. Eden Gardens has already been decided as the venue for the final.
The new CAB president also believes that the infrastructure needs re-modelling.
"Every infrastructure needs re-modelling," Ganguly added. "Not just in cricket but in office, business enterprises, everywhere and this association as well. We will try and do the best possible things. I have been around the world for 20 years."
The post of CAB president was left vacant after the demise of Jagmohan Dalmiya, who was also the BCCI president. The West Bengal government decided to name Ganguly, who was the joint secretary at the time, as Dalmiya's replacement. Jagmohan Dalmiya's son, Avishek Dalmiya is the new joint secretary.
For Ganguly, it doesn't matter who is at the helm of affairs, as long as they deliver.
"For me, it's about having the best whoever it maybe. You be here if you deliver. More than anybody, the association's image, respect and prestige is at stake. It's not above anyone, whether it's Ganguly, Avishek Dalmiya or X, Y, Z," said Ganguly.