It has been two days since Sidharth Malhotra and Kiara Advani got married but the buzz around their wedding has refused to die down. The two kept their wedding ceremony grand but private as they exchanged vows at the Suryaghar Palace in Jaipur. Kiara and Sid made their first public appearance after marriage at the airport while leaving Jaisalmer.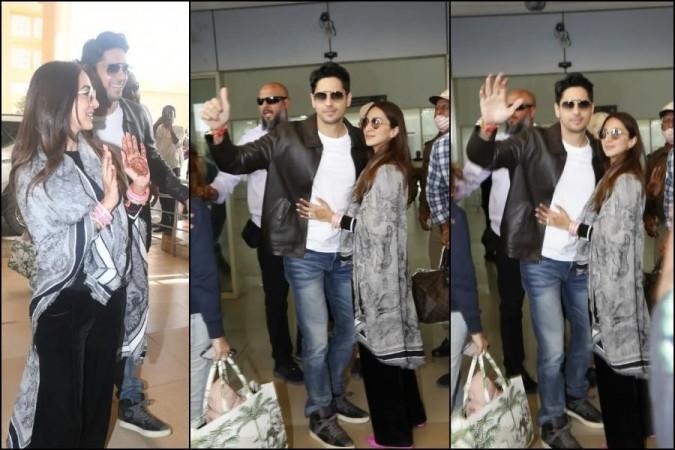 Netizens unimpressed
However, netizens were not impressed by Kiara's all black look. Many on social media called her out for wearing a black outfit right after getting married. Some even commented on how Katrina and Deepika looked like new brides but Kiara doesn't. Let's take a look at what some netizens have had to say.
"Should have worn something nice like Katrina for first appearance post wedding," one person wrote. "New bride in all black look?" asked another user. "My only question is why is she taking scarf all the time since the day she gone to Jaisalmer," a netizen asked. "Their love language is very different. Her love is more physical while he seems like the one needing space all the time," another one opined.
Many who loved her look
However, there were many who couldn't stop gushing over the two. "I couldn't take my eyes off..so ordinary appearance of them. What a Delightful Couple !!! No ethnic outfit, no bolly gimmicks.. Still they are grabbing attention... Lots of love Sid & Kiara," one social media user wrote. "Less buzzed but successful pair.. no unwanted scenes.. both are soo normal," another social media user wrote.