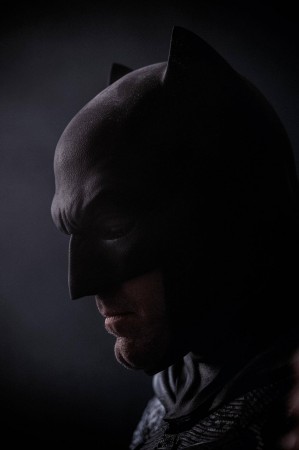 We are slowly, but excitedly, inching towards Batman Day, which falls on Saturday, 26 September this year, and DC has started the celebrations well ahead of time. The Dark Knight is getting a new series, "Batman Endgame: Special Edition #1" in time for Batman Day. This will have varying covers, depending on the retailers and we have found the covers for two of them.
As we all know, annually we celebrate the caped crusader in every medium possible – from video games to comic books. Fans can expect to get some Batman goodies at low rates, and even download some of the Dark Knight's movies and series, or attend a local Batman celebration event. Also keep an eye out for the various digital stores that are expected to sell Batman merchandise at huge discounts.
Also Read: Riddler, Poison Ivy, Other Villains Assemble at Comic Con Batman Celebration
"Batman Endgame: Special Edition #1", a big part of this celebration, will be handed out by many retailers, and depending on who they are, your book cover will vary. Uproxx has an exclusive look on the versions that will be distributed by Comixology and Hot Topic.
Meanwhile, Comicocity has revealed the covers of "Batman Endgame: Special Edition #1" that will appear on comic distributed by Gamestop stores and Google Play.
Here is a list of all the retailers carrying exclusive covers:
Barnes & Noble
Best Buy
Books a Million
FYE
Gamestop
Hasting
Hot Topic
Spencers
Amazon
Apple iTunes
Barnes & Noble Nook
ComiXology
Google Play
In addition to being a special edition, it will also feature a special 8 page preview of the upcoming "Batman and Robin: Eternal #1", which will be released in October. So, be sure to grab a copy of "Batman Endgame: Special Edition #1" as soon as it hits the stores.
Batman: Endgame Special Edition #1 covers revealed ahead of Batman Day http://t.co/4Cqu0IldBU pic.twitter.com/PJA8djuXnF

— Flickering Myth (@flickeringmyth) September 10, 2015