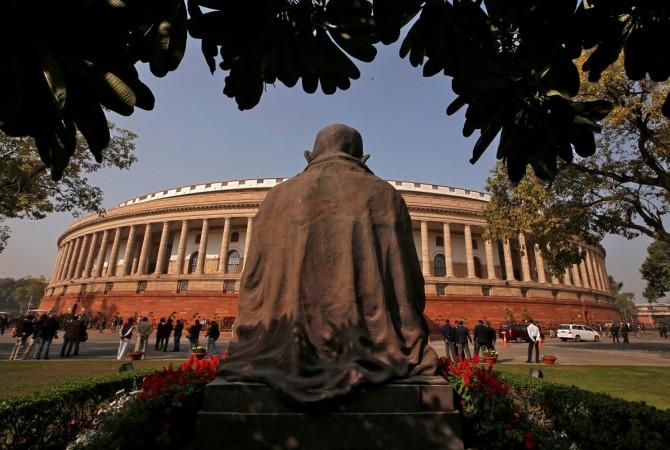 The Lok Sabha on Tuesday passed the new anti-corruption Bill under provisions of which a corruption case will be decided within two years. For the first time ever, even bribe-givers will be punished under the provisions of the bill.
The new bill also provides an important relief to the public servant by making it mandatory that the factor of 'undue advantage' will have to be established in case of corruption against him.
Minister of State in Prime Minister's Office Jitender Singh while speaking in the Lok Sabha during the debate on the bill said corruption cases lodged against public servants carry on for years, in some cases even after the officer has retired or may have passed away.
"The fixing of a two-year deadline in corruption cases will not only speed up investigation but also end the ordeal and harassment a public servant has to undergo," the minister said.
The Prevention of Corruption (Amendment) Bill was passed after a four-hour debate after Rajya Sabha passed the bill on July 19.
It is also proposed in the bill that government servants, including retired, will be shielded from prosecution by making it mandatory for investigating agencies to seek prior approval of a competent authority before initiating enquiry against them.
However, no permission will be needed in cases involving on the spot arrest of a public servant on the charge of accepting or attempting to accept undue advantage for himself or any other person.
Jitender Singh said the war on graft is never ending but it is the duty of the government of the day to keep updating and bringing new legislation from time to time to address changing situations and circumstances.
"The Prevention of Corruption Act was adopted in 1988 and after 30 years the new Act with several amendments will not only make the anti-corruption law stronger but will also ensure that honest officers and public servants are not unduly harassed," he said.
Even bribe-giving commercial organisations will be punished under the new act but charitable institutions have been left out of the purview of the act.