Sacred Games is being hailed as one of the best Indian television series till date. Being a Netflix show, the series has its fair share of explicit content, one of which has landed the show creators and actor Nawazuddin Siddiqui in trouble.
A Congress member has filed a complaint against actor Nawazuddin and the producers of Sacred Games for insulting former prime minister and late Congress leader, Rajiv Gandhi. Congress minister Rajiv Sinha has named Netflix in the complaint.
In a letter to the Kolkata police, Sinha said:
Nawazuddin as Ganesh Gaitonde abused our late Prime Minister Rajiv Gandhi calling him fattu, which translated as pu*** in the subtitle".
Sinha also accused the makers of the show of "misrepresenting facts during his regime".
Sacred Games, released July 6, is a crime-thriller series based on writer Vikram Chandra's novel. The show stars Nawazuddin Siddiqui who plays the role of a gangster called Ganesh Gaitonde, Saif Ali Khan in the role of a Sikh cop, Sartaj Singh, and Radhika Apte playing the role of a RAW agent.
Directed by Anurag Kashyap and Vikramaditya Motwane, the show is a thriller based on the underworld network and corruption in the government. The show revolves around a cop, plays by Saif, attempting to foil a terror attack in Mumbai based on a tip-off by a criminal, played by Siddiqui.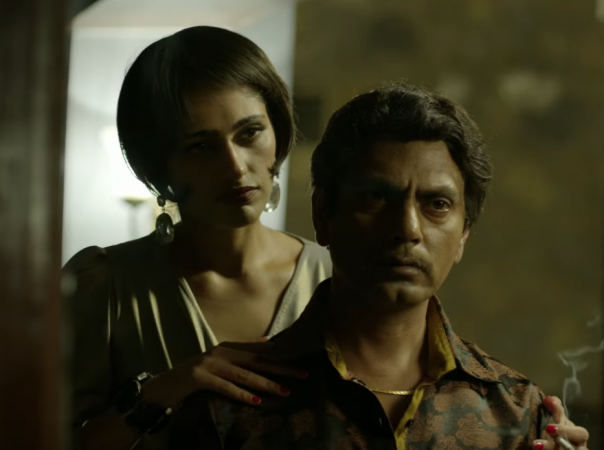 The fourth episode of Sacred Games, titled "Brahmahatya", begins with Gaitonde accusing Mr. Gandhi of playing politics in Shah Bano's triple talaq case.
In this episode, Ganesh says, "... Shah Bano ko alag jalaya, desh ko alag. She took her husband to court and won. But the prime minister told her to shut up and overturned the court's judgment. Even Hindus criticised him. To please them, Ramayan, the TV show, aired every Sunday morning when the entire country glued to their televisions."
Rajive Sinha also added in his complaint, "...the serial also crosses all limits of decency."
Since the series is released on an online streaming platform like Netflix, it is free from censorship. Sacred Games features amazing production coupled with great acting and direction, all of which has received rave reviews so far.
Congress leaders have moved a fresh plea in Delhi High Court against the streaming platform, actor Nawazuddin Siddiqui, Siddiqui, Phantom Productions, Vikram Motwani, Anurag Kashyap and Govt of India seeking stay on streaming or deletion of an episode of the web series which contains derogatory and abusive remarks against former PM Rajiv Gandhi.