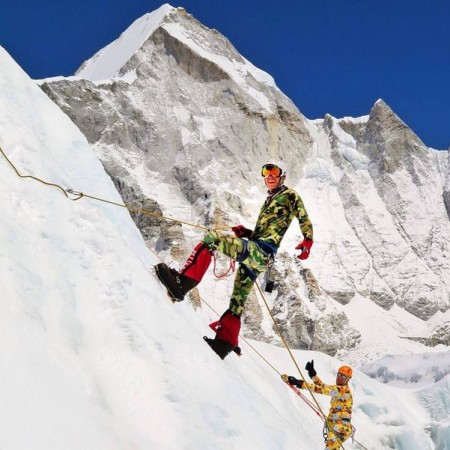 Google executive Daniel Fredinburg was among the 18 mountaineers, who were killed in an avalanche on Mt. Everest on Saturday. The avalanche was caused by a massive 7.9-magnitude earthquake that rattled Nepal and the Himalayn belt.
Fredinburg, the chief of privacy for Google's secretive Google [x] laboratory, suffered a major head injury. The 33-year-old, who used to take photos of mountain peaks for the company, was travelling with three other employees when the incident happened.
His sister Megan, in a statement on his Instagram, confirmed that Fredinburg had died of a fatal head injury.
"This is Dans little sister Megan. I regret to inform all who loved him that during the avalanche on Everest early this morning our Dan suffered from a major head injury and didn't make it. We appreciate all of the love that has been sent our way thus far and know his soul and his spirit will live on in so many of us. All our love and thanks to those who shared this life with our favorite hilarious strong willed man. He was and is everything to us. Thank you," Fredinburg's sister posted it on his Instagram.
Google's director of privacy Lawrence You wrote in a statement: "Sadly, we lost one of our own in this tragedy. Dan Fredinburg a long-time member of the Privacy organization in Mountain View, was in Nepal with three other Googlers, hiking Mount Everest. He has passed away. The other three Googlers with him are safe and we are working to get them home quickly... Our thoughts are with the people of Nepal, and with Dan's family and friends during this terrible time."