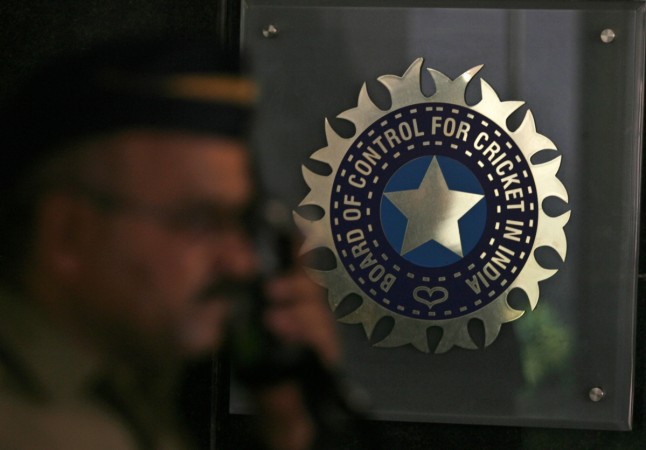 Nepal was reduced to rubbles on 25 April after a 7.8 magnitude earthquake hit the Himalayan region leading to more than 8000 deaths.
The country was in dire need of relief, which poured in from various parts of the globe and the BCCI also did their bit by setting up a training camp for the Nepal cricket team at the Himachal Pradesh Cricket Association stadium in Dharamsala for 15 days to prepare for their World T20 qualifiers, which will be held in July.
Though, it is summer time in India, the Nepal cricket team were provided a camp at such a place which suits the cricketers considering the weather in Himachal is similar to Kathmandu.
Nepal cricket team captain Paras Khadka thanked the BCCI for their help in a time of need.
"I would really like to thank the BCCI and [secretary] Anurag Thakur for arranging this and helping us out. It is summer now but the weather is much better than most other cities in India, pretty much what we get back home in Kathmandu. The facilities too are world class, so really looking forward to making a good use of our time here," Khadka was quoted as saying by PTI.
Though, it might be a difficult task for the team to focus on the job at hand, considering what their nation have suffered, they have to do just that if there are to qualify for the T20 World Cup, which will be held in India next year.
"It is tough to get over the tragedy that we have suffered, but now it is important for us to just think about bat and ball. Like everyone else back home, it is very important for us to get back to normal life. Two weeks here in Dharamsala will help us a long way in doing that," Khadka added.
Nepal may not be a big name in international cricket, but they have been doing well. Nepal finished third in the World T20 qualifiers last time out, before making the group stages.
Nepal defeated Hong Kong and Afghanistan during the group stages.
It was a huge achievement for the Nepal cricket team, who now want to improve upon their performances.
"We finished third last time and qualified. This time are aiming to do better. Expectations are always high. We live in a country where everyone follows the game regularly, they want to know what is happening with the team and the players. We have been performing well of late, we just need to keep it going," Khadka said.