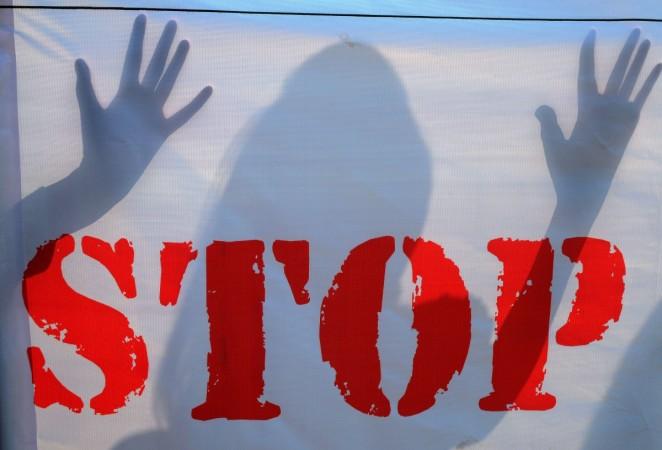 The 12-year-old girl was raped by her neighbor in the Rohini area
The accused has been identified as Bunty
His two friends recorded the act, which was then received by the girl's mother on WhatsApp
The trio has now been arrested and booked
Bunty's family has been pressurizing the girl's parents to withdraw the case
As the Unnao and Kathua rape incidents have been making headlines for the last few days, a number of such cases have been trickling in. In the latest incident reported from Delhi, a 12-year-old differently-abled girl was allegedly raped by her neighbor in the capital's Rohini area.
If that wasn't gut-wrenching enough, the man and his friends even filmed the act and sent the video to her family via instant messaging app WhatsApp. The accused has now been identified as Bunty and the two others were his friends.
The police arrested the trio Monday, April 16, from the Mangolpur Kalan area and registered a case against them. "Bunty has been booked for rape and under the Protection of Children from Sexual Offences Act (POCSO), and his friends under the relevant sections of IPC and the IT Act for their involvement in the crime," NDTV quoted a police officer as saying.
Bunty is said to have lured the 12-year-old to a community center. He then took her to a secluded spot and raped her, while his friends filmed the act. The three then threatened the girl to stay quiet on the incident and said there would be consequences if she spoke about it to anyone.
While the girl did not tell her family of the incident, her mother received the video on WhatsApp, after which the family filed a complaint with the police. The family has also said that the accused have been threatening them and pressurizing them to withdraw the case.
"Bunty is a powerful person and his other family members have a strong hold in the area. They are mounting pressure on us to withdraw rape case against Bunty after his arrest. They are also pressurizing us to leave the locality," IANS quoted the mother as saying.
The capital has been witnessing several instances of rape and just a few days ago, a girl in the city has accused her parents of striking a Rs 12 lakh deal with her rapists and forcing her to change her statement.
The 15-year-old gang rape victim had walked into the police and handed over the advance money that her parents had taken to stay quiet.
"The girl came with a wad of notes and said it was Rs 3 lakh. But when we counted, it was Rs 4.96 lakh," Hindustan Times quoted MN Tiwari, deputy commissioner of police (outer), as saying.
While the mother of the girl has now been arrested, the father is said to be on the run.