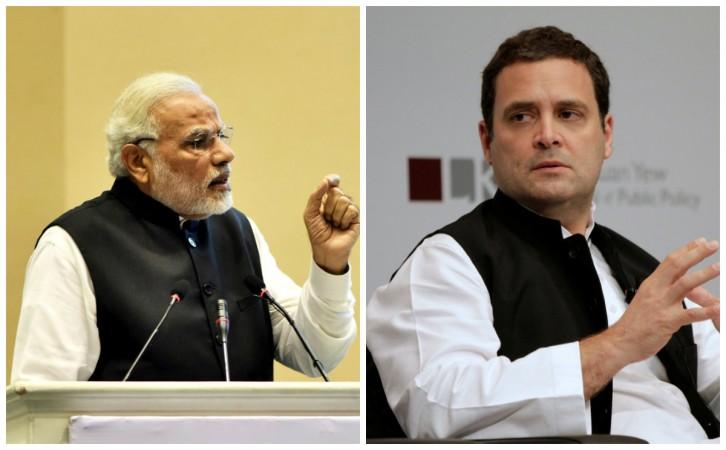 After a report based on Twitter Audit data claimed 60 percent of Prime Minister Narendra Modi's Twitter followers are fake, Twitter authorities have termed the measurement tool to be "flawed".
Twiplomacy, a digital platform that helps governments and organizations on their digital strategy, has put out a report on the number of fake followers of various world leaders that included Indian Prime Minister Narendra Modi, US President Donald Trump, and president of Indian National Congress Rahul Gandhi.
According to the Twitter Audit data, 60 percent of Narendra Modi's followers on Twitter are said to be fake while for Rahul Gandhi, it is 67 percent.
The micro-blogging site has distanced itself from the report while saying the measurement tool used for analyzing the followers is not a product of Twitter.
"The methodology used by Twitter Audit is deeply flawed and their incorrect information should not be taken seriously," a Twitter spokesperson said in a statement.
The figures are determined by Twitter Audit algorithm, taking factors like the number of tweets, date of the last tweet, and the ratio of followers of friends into consideration.
"Each audit takes a sample of up to 5000 (or more, if you subscribe to Pro) Twitter followers for a user and calculates a score for each follower. This score is based on a number of tweets, date of the last tweet, and the ratio of followers to friends. We use these scores to determine whether any given user is real or fake. Of course, this scoring method is not perfect but it is a good way to tell if someone with lots of followers is likely to have increased their follower count by inorganic, fraudulent, or dishonest means.," says the Twitter Audit website.
Earlier, the report on Narendra Modi's fake followers has left many shocked as it went viral on social media. Modi has over 41 million followers on Twitter.
Meanwhile, many leaders and spokespersons from the opposition parties took this opportunity to criticize the prime minister.