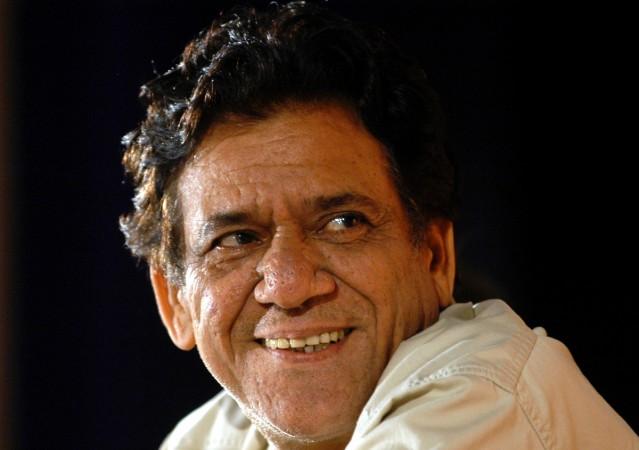 The exact cause of actor Om Puri's death has not yet been revealed, but according to a Pakistani news channel, Prime Minister Narendra Modi and National Security Advisor Ajit Doval have killed the actor! Yes, you read that right.
Also Read: Om Puri: An unconventional man, who always believed in speaking his mind, for better or worse
According to Pakistan's Bol TV, Modi and Doval planned Puri's murder because he spoke in favour of Pakistani artistes during the ban in the aftermath of the Uri attack.
The anchor of the TV channel made the "exclusive and sensational revelation" about Puri's death and said that marks have been found on Puri's body and Modi is responsible for it.
The channel further said that Doval summoned Puri to his residence in Delhi, abused him, stripped off his clothes, and asked him to go to Nitin Yadav's village and apologise for his remarks after the Uri attack. The anchor, quoting a postmortem report, which has not been accessed by the Indian media, said the actor was suffocated to death with a pillow.
The anchor said Puri's murder was planned at Shakuntala's residence and on the direction of Modi because the actor was a threat to the nation. The anchor does not stop there; he also said that Puri wanted his son to convert to Islam. According to the anchor, Modi's next targets are Fawad Khan and Salman Khan.
Puri died on January 6 at his residence in Mumbai. Initial reports suggested that he died of heart attack, but a preliminary postmortem report does not clarify the actual cause of death.
"We have received the preliminary postmortem report of actor Om Puri, and it does not clearly state the cause of death. As of now, it states that there was a minor injury on the left side of Puri's head. As the whole family and relatives have gone to Nashik for the ashthi visarjan, we will record their statements when they return to the city. We do not suspect any foul play, but the normal process of inquiry will take place," DNA quoted Subhash Khanvilkar, Senior Police Inspector of Oshiwara Police station, as saying.