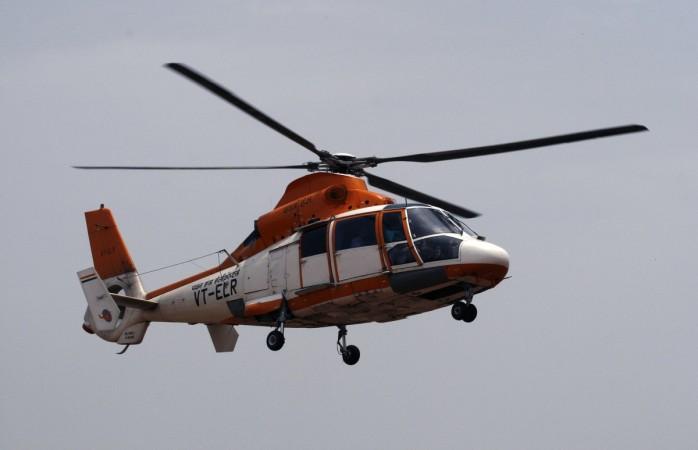 The Cabinet Committee on Economic Affairs (CCEA), chaired by Prime Minister Narendra Modi, has approved the recommendation for disinvestment of 100 percent stake in Pawan Hans, a state-owned helicopter service company based in New Delhi.
"CCEA has approved the recommendation for disinvestment of 100 percent shareholding of Government of India to strategic buyer identified through two-stage auction process in the CPSEs including Pawan Hans Ltd (PHL)," Minister of State for Civil Aviation Jayant Sinha said in a statement.
Sinha further said that the CCEA had given in principal approval for strategic disinvestment of Public Sector Units (PSUs) during a meeting in the last week of October. Some of the PSUs that the Centre will entirely exit are Pawan Hans, Hindustan Newsprint, Ferro Scrap Nigam and Central Electronics, among others.
At present, the Centre owns 51 percent stake in Pawan Hans, which was incorporated in 1985. Pawan Hans is a joint venture between the Central government and state-owned ONGC, having a fleet size of 46 helicopters.
Pawan Hans was set up with the primary idea of providing helicopter services to the oil industry for offshore exploration operations, providing services in remote and hilly terrains and offering charter flight services for promoting tourism, according to Pawan Hans' website.
In September, it was reported that Pawan Hans is accelerating plans for an initial public offering (IPO) listing by the end of 2017 or early 2018. However, before that, the company is taking measures to expand its services to pose itself as an attractive entity for investors.
Keen to join the regional connectivity scheme of the Central government, Pawan Hans aims to increase its revenues threefold to Rs 1,600 crore over the next decade from Rs 500 crore during the last financial year (2015-16).
According to media reports, Pawan Hans said that it is planning to raise about Rs 350 crore from the market listing.