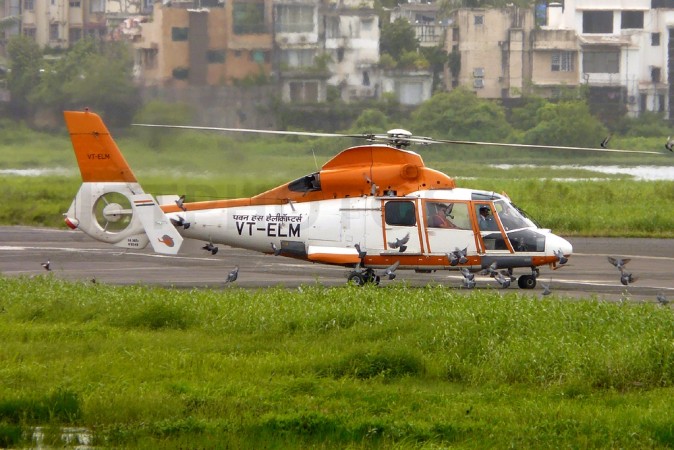 Pawan Hans, a state-owned helicopter service company, is accelerating plans for an initial public offering (IPO) listing by the end of 2017 or early 2018. However, before that, the company is taking measures to expand its services to pose itself as an attractive entity for investors.
Keen to join the regional connectivity scheme of the central government, the Delhi-based helicopter services firm aims to increase its revenues threefold to Rs 1,600 crore over the next decade from Rs 500 crore during the last financial year (2015-16), the Business Standardreported.
Pawan Hans is planning to raise about Rs 350 crore from the market listing.
The company has charted out a new expansion plan wherein it would increase its fleet size, diversify business and invest in MRO (maintenance, repair and overhaul) facility, according to BP Sharma, chairman and managing director of Pawan Hans.
In an interview to the publication, Sharma further said that the IPO preparation is on in full swing. The State Bank of India (SBI) is currently carrying out a risk assessment survey for the company and the report is awaited. The concrete proposal for the market listing is likely to be out by March next year.
Civil Aviation Minister Ashok Gajapathi Raju previously said the public listing will help Pawan Hans a transparent and efficient firm.
Expansion plans
The company, which is known for offering helicopter services for VIP movement, now plans to make the service available for the common man. With the proceeds from the IPO and financial backing from the government, the company plans to spend about Rs 4,000 crore to increase its fleet size, which at present stands at 43.
According to Sharma, Pawan Hans may acquire around 100 helicopters over the next six years and is reportedly in talks with Bell Helicopters and Airbus Helicopters for the acquisition.
Additionally, the company plans to provide connectivity to the Northeast region of the country. "Northeast is a region where the company already has a strong presence through helicopter service. We plan to connect the northeast capitals as well," Sharma said.