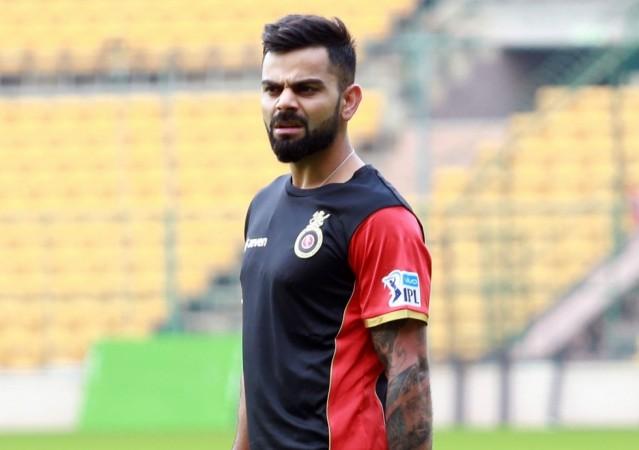 #FitnessChallenge has taken the Indian Twitterati by storm, and the latest to join the bandwagon is Prime Minister Narendra Modi.
In response to Virat Kohli tweeting his fitness routine and challenging three other people, including Modi, the prime minister tweeted this morning, accepting the challenge to share his own fitness video.
Modi tweeted, "Challenge accepted, Virat! I will be sharing my own #FitnessChallenge video soon. @imVkohli #HumFitTohIndiaFit"
Star cricketer and captain of the Indian team, Virat Kohli had accepted the fitness challenge tossed at him by Olympic medalist and Union Minister of Youth Affairs and Sports Rajyavardhan Singh. In response to Rathore's #HumFitTohIndiaFit public campaign forward, Kohli, on Wednesday, shared a video of him doing 20 spider planks.
Apart from Modi, he also challenged his wife, Bollywood starlet Anushka Sharma and veteran cricketer Mahendra Singh Dhoni to post their own fitness regimes.
"Now I would like to challenge my wife @AnushkaSharma, our PM @narendramodi Ji and @msdhoni Bhai for the same," Kohli had tweeted.
The campaign took off after Rathore, an Olympic medalist and former professional shooter, posted a video of him doing ten push-ups and tweeted out to countrymen to share their fitness mantra. He mentioned Modi, who has been reported to work long hours and practice yoga, as his source of inspiration.
With the tweet kickstarting the campaign to promote fitness among Indian youth, he tagged Kohli, actor Hrithik Roshan and professional badminton player Saina Nehwal for #FitnessChallenge.
Hrithik responded by tweeting a video of him cycling on the road. he said "this is how I commute to my office everyday. sitting static in a car is such a waste. Walk, cycle, jog, feel the earth, feel India get FIT!".