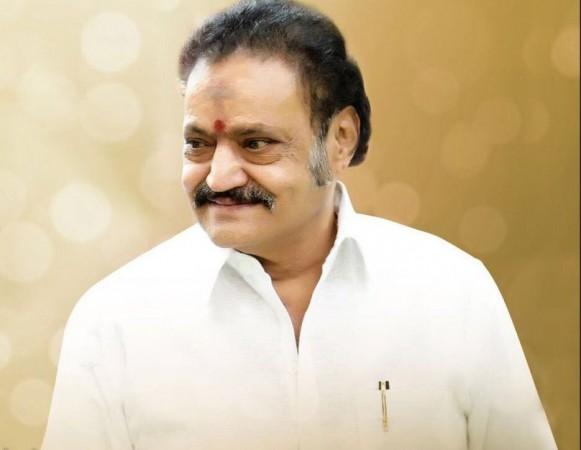 Andhra Pradesh Shalivahana federation chairman, Tuggali Nagendra, says that Harikrishna Nandamuri might have been alive had he sent a driver with him
Actor-politician Nandamuri Harikrishna, who died in a car crash was cremated in Hyderabad with state honours. The former Rajya Sabha member and the son of Late CM NT Rama Rao had met with a fatal accident. Harikrishna sustained severe head injuries, which had killed him minutes after the accident had taken place.
Tuggali Nagendra, the Chairman of Andhra Pradesh Shalivahana Federation who is shocked with the untimely death of Harikrishna remembers his association with the Nandamuri family. Tuggali Nagendra shares a close relationship with brothers Nandamuri Balakrishna and Nandamuri Harikrishna.
Read: Harikrishna's last rites performed
Shocked by the death of his close friend Nandamuri Harikrishna, Tuggali Nagendra states that Harikrishna had asked for a driver, but he could not arrange for one.
"Harikrishna had called me up to send a driver. He even mentioned that he wanted me to send the driver named Raju, who had served as a driver earlier", Tuggali Nagendra stated.
"It hurts me to say that if I had sent a driver when Harikrishna asked me to, this incident would not have happened. The driver was not available when Harikrishna called me up to arrange for one. It makes me sad to think that he would have survived if I would have sent a driver", Nagendra added.
Initial investigation has revealed the three reasons that might have led to the accident. Harikrishna was reportedly driving at a high speed and he failed to see a slight curve in the road. Also, he was not wearing a seatbelt. The vehicle hit a median on the road, and the impact was such that the driver's body was found lying on the other side of the road.
Read: Nandamuri Harikrishna: The outspoken rebel who always flew high like a phoenix