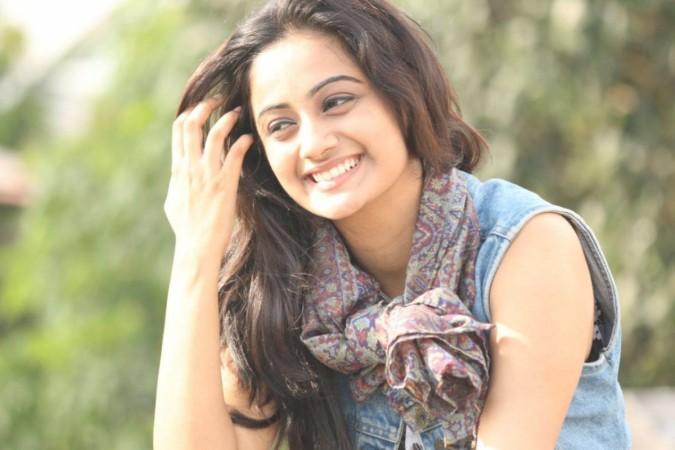 After reports claimed a young Malayalam actress is under police scanner over her close relationship with actor Dileep, Namitha Pramod's name cropped up as a possible candidate as she has shared the screen space with the Janapriyanayakan. Refuting the rumours, the actress has now come forward with an explanation on her Facebook page.
Read more: Young actress under police scanner
"Women in movie industry often fall prey to gossips. Women working in the public domain also come under the attack of perverts. I usually prefer not to dignify such rumours with a response. I am writing this as I feel some reports have crossed the line. Currently, I am in Tenkasi for the shooting of Tamil remake of Maheshinte Prathikaram. My accounts, be in on the bank or elsewhere, are not under police scanner. I wish the gossip mongers grow aware of the mental distress they are causing to the victims" Namitha posted on her social media page.
Also check: Is Dileep getting VIP treatment at Aluva sub-jail?
According to reports, a huge amount of money is said to be deposited in the bank account of an actress soon after main accused Pulsar Suni and gang sexually assaulted the actress in February 2017. With her recent social media post, Namitha has now cleared that she is not the actress in question.

Check: Dileep's judicial custody extended
Namitha was part of the recently concluded Dileep Show 2017 in the US along with Kavya Madhavan, Rimi Tomy, Nadhirshah, Ramesh Pisharody, Dharmajan Bolgatty, Subi Suresh, Vishnu Unnikrishnan, among many others. Namitha has also played heroine opposite Dileep in three movies, including Sound Thoma, Villali Veeran and Chandrettan Evideya. According to reports, the actress under police lens has a close relationship with the actor-producer.
Read the Facebook post of Namitha Pramod here: