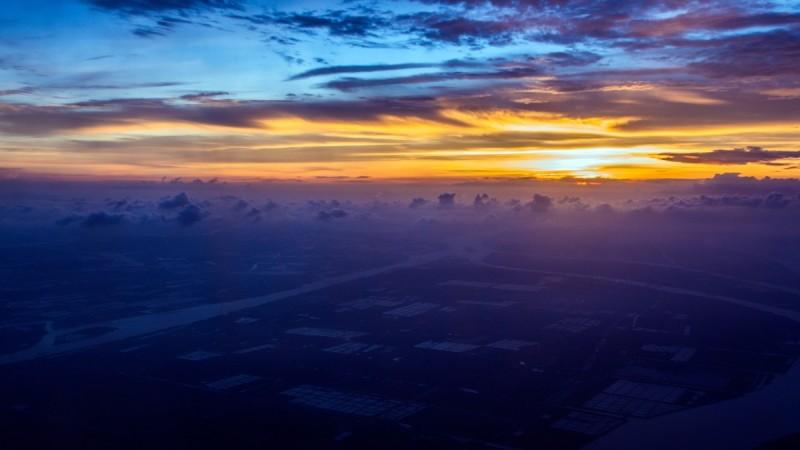 A few months ago, there were reports that while the ozone layer was recovering all over the world, researchers were able to still find some traces of dangerous CFC which at the time was reported to be coming out of East Asia.
Investigators have finally zeroed in on the source of the trichlorofluoromethane or CFC-11 and traced it all the way to China.
The chemical is a strong ozone killer and has been strictly banned since 2010. The chemical is, however, still widely used in China's massive foam blowing industry, notes a report by the Environmental Investigation Agency (EIA). CFC-11 is used in the production of rigid polyurethane (PU) foam insulation. This foam is in high demand by the construction industry where it is used as spray foam for insulation. It is a blowing agent that helps spray the liquid foam.
The use of CFC-11 is "widespread and pervasive" says the report. EIA's investigation uncovered at least 18 companies spread out over ten provinces that use CFC-11. Also, the report notes that this is not an isolated incident, rather, something that is seen as common practice in the industry there.
Avipsa Mahapatra at the EIA, on the incident said that they "... were dumbfounded when out of 21 companies, 18 of them across China confirmed use of CFC-11, while acknowledging the illegality and being very blasé about its use."
"It was very clear. These companies, again and again, told us everybody else does this," she added.
Further, EIA's research shows that there is a significant potential for illegal international trade in CFC-11 containing pre-formulated polyols for foam manufacturing in other countriestoo.
The massive scale of this issue shows that China is willingly blinking its eye to keep its manufacturing sector continue its upper hand in the world with no concerns for environment, said the report. EIA then urged the Government of China as well as the Parties to the Montreal Protocol to first acknowledge the scale of this "environmental crime" and then follow it up by taking remedies immediately.
They have also recommended Chinese authorities to implement reforms in the local laws to make sure that there is an effective enforcement of the policies.