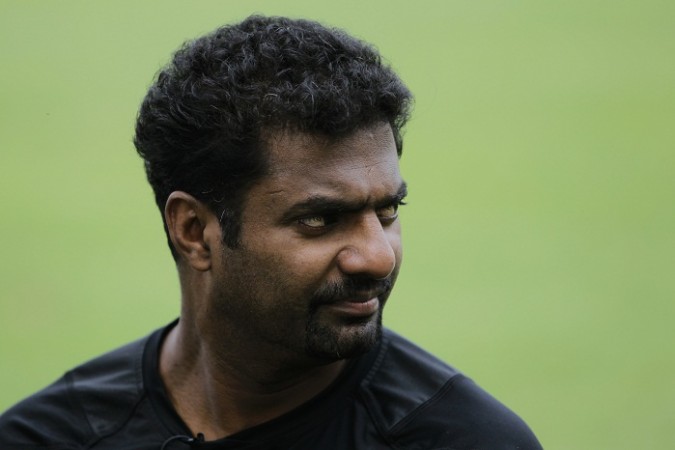 Off-spinners look like becoming an extinct species soon, seeing the manner in which the ICC and other tournaments have clamped down on the bowlers crossing that 15 degree limit.
In the recent past, Sachitra Senanayake, Kane Williamson, Sohag Gazi, Prosper Utseya and the leading spin bowler in the world Saeed Ajmal have all been banned from bowling after the ICC deemed their action to be illegal.
The most famous and successful off-spinners of them all – Muttiah Muralitharan – did not show too much of sympathy for the bowlers' plight, insisting it is up to those off-spinners to ensure they stay within the legal limit.
"The law was set a long time ago," Muralitharan said. "It says 15 degrees [is the maximum]. If the law has said that any bowler is suspect, umpires can't call him but they can report him and bowlers have to go for a reviewing test.
"The law was already there when I was playing so you have to go and test and see. If you come under 15 you are legal if you go over that you have to work on your action that is the basic need.
"It is not up to other people to judge because the law is there and I also faced same problem and I also went for testing and my action came lower than that."
The one thing that perhaps holds Muralitharan back from being considered the undisputed greatest spinner of all-time, is his action, with several questions raised, throughout his career, over its legality.
Muralitharan, though, has gone through stringent ICC tests and seen his action given the thumbs-up with the Sri Lankan legend not crossing that 15 degree limit, which cannot be said of the current crop.
Senanayake and Ajmal, for instance, went over 40 degrees when their actions were put under the microscope. The latest to be reported for a suspect action was Sunil Narine, albeit not by the ICC, with the West Indies mystery spinner copping a ban from bowling in the CLT20 final after being reported for two straight games.
Muralitharan himself has been called for a suspect action a few times during his career, and the legendary off-spinner believes the banned bowlers can correct their actions given time and proper advice.
Asked if the most high-profile casualty – Ajmal – could correct his action, maybe in time for the 2015 World Cup, Muralitharan answered in the affirmative.
"Definitely if you work two to three months [it is possible]," the 42-year-old added. "He is working with Saqlain [Mushtaq] and he will give tips to him and he can work on it."
Muralitharan suffered the most amount of scrutiny over his bowling during tours of Australia, with Darrel Hair and Ross Emerson calling the bowler for throwing during the 1990s, decisions which caused a lot of furore amongst the Sri Lankan camp.
Ironically, Muralitharan is now the spin consultant for Australia in their ongoing series against Pakistan, and the legendary cricketer believes in the adage "forgive and forget."
"Life is all about moving forward and not thinking backwards and saying 'he has done that to me, I am going to be harsh to him'. So forget and forgive, because in my life what happened is they suspected my action and I had to prove myself that I am innocent and I proved myself all 20 years," added Muralitharan.