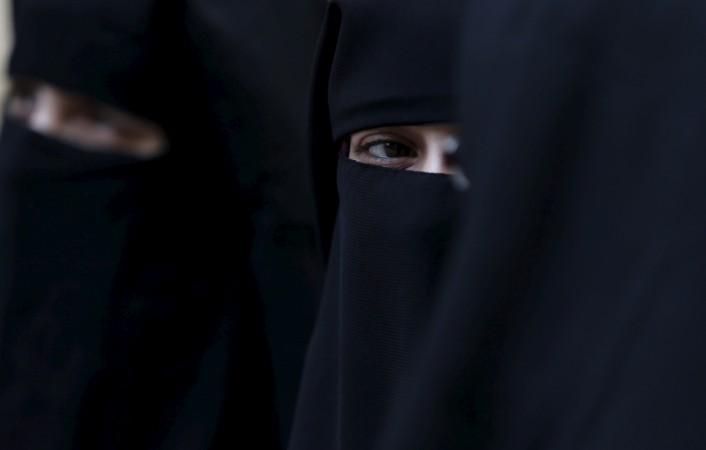 Even as a section of Muslim women in India is vying hard against the practice of triple talaq, a large number of women took to the streets in Uttar Pradesh's Lucknow city to stage a silent protest against the bill.
Protestors call Triple Talaq Bill 'anti-women'
The Triple Talaq Bill aims to criminalize the act of Muslim men divorcing their wives by merely uttering the word "talaq" thrice. The bill, which was passed by Lok Sabha on December 28, 2017, was introduced in Rajya Sabha in January. However, it has failed to reach a conclusion in the Upper House.
Meanwhile, Muslim women in several states of India have been participating in rallies to scrap the Bill.
A large number of Muslim women from Lucknow and adjoining cities gathered at Teele Wali Masjid Sunday and requested the Narendra Modi government to reconsider the bill.
The protest was organized by the women wing of All India Muslim Personal Law Board (AIMPLB). Eminent female members of the organization like Nighat Parveen from Lucknow, Dr. Asma Zehra from Hyderabad and Mamdooha Majid from New Delhi led the rally, The Times of India reported.
The protesters held placards which branded triple talaq as anti-social, anti-children, anti-women and unconstitutional. The placards read "We demand take back Triple Talaq Bill", "Triple Talaq Bill suppresses women" and "Honorable President Sharia doesn't enslave or chain Muslim women. Take back your statement".
Here's what the protesters have to say
The participants of the rally said that the Triple Talaq Bill interferes with their Sharia law. "We demand the bill goes since Muslim women are satisfied in personal laws allowed to them under the constitution. The government is not bringing the bill in any sympathy for the Muslims but only as an interference in Shariah, which we will not accept," Dr. Zehra was quoted as saying by TOI.
Zehra also added that when the bill was introduced in the Lok Sabha, it was passed without consulting the AIMPLB or the other Muslim women's organizations.
The convener of the protest in Lucknow also echoed Zehra's views. "The government says the bill is for Muslim women's emancipation, but we have been empowered for 1400 years now. Muslim women have the right to choice in marriage, in ancestral property, in divorce and to re-marry, unlike other communities," said Parveen.