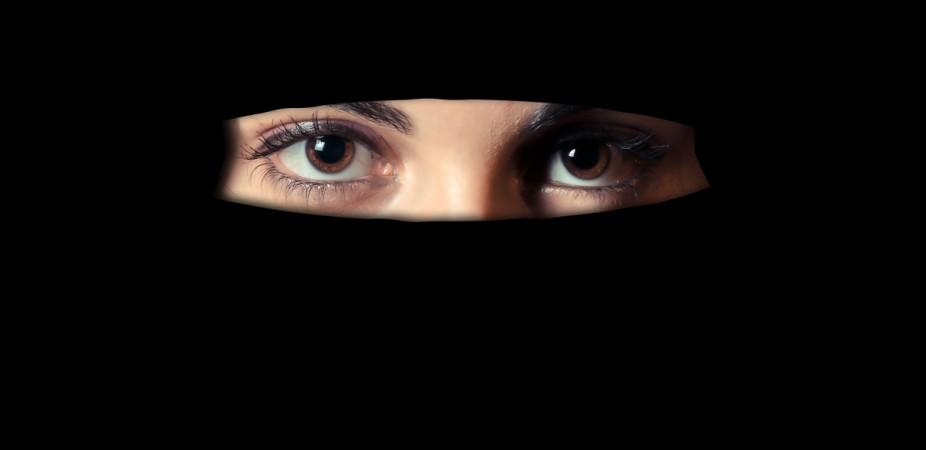 A Muslim girl from Uttar Pradesh has taken the social media by storm after a video of her hugging the youth of the community on Eid went viral. Although the identity of the girl is still unknown, her gesture outside a local mall in Moradabad city has everyone talking.
The teenage girl, who was seen without a veil, was hosting Eid Milan with elan and as a celebratory gesture, decided to give hugs to young boys. Soon after this, a long queue of young Muslim boys can be seen on the video.
This unique Eid Milan celebration witnessed a huge gathering outside the mall, as the teenage girl bravely went against the fatwas issued by Maulanas making 'hijab' mandatory for all community girls after they attain puberty, reports DNA.
"It was a great surprise for all of us. We didn't expect a young girl from the community to hug us on Eid while standing on a road. She was not only without any fear but sported a smile throughout which shows her courage," a 22-year-old man named Asif told DNA.
Many of the curious bystanders also decided to whip out their mobile phones to capture this beautiful yet rebellious moment.
The unique celebration, however, did not go down well with the elders of the community as they protested against the girl's decision to hug young buys. "It is un-Islamic, and we will complain to the parents of the girl," an elder was quoted as saying by DNA.
The two-minute video went viral as social media users appreciated her bravery and kind gesture towards her community.
Here is the video:
Liberal Girl Hugging Muslims on Eid on Road and Allah Boys makes a queue to get her Hugs, Lo Bhai mil gaya Jannat aur kya chahiye pic.twitter.com/X8bvYgrVRv

— Frustitute®️ (@Frustitute) June 18, 2018