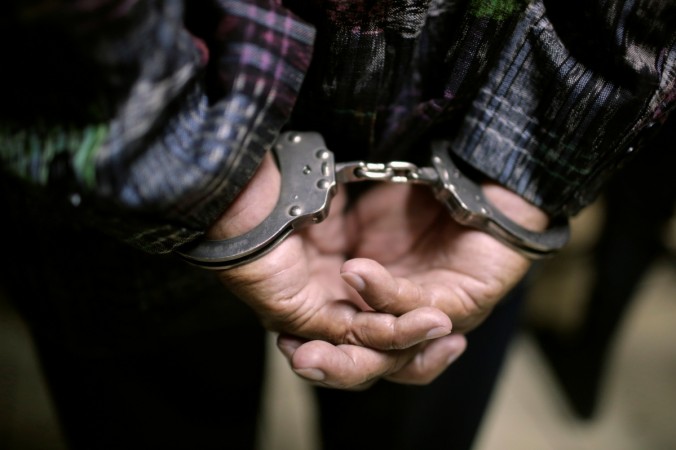 At a time when gun laws in the United States are widely debated, Ricardo Burgos, an aspiring rapper from Chicago, has been sentenced to more than 15 years in prison for brandishing firearms in a music video.
Despite the US having one of the most permissive laws regarding the possession of guns, the rapper, who was already a felon, was imprisoned on Tuesday, January 30, as the US federal laws prohibit convicts from owning firearms.
The 31-year-old rapper who performs under the name 'Nation' brandished two guns in a music video as he rapped about selling drugs and disobeying law and order. Burgos recorded the video from a hotel room in Chicago in January 2016 where he showed two guns, one of them being a .45 calibre semi-automatic pistol, the Department of Justice said in an official statement.
As per reports on CBS Chicago, the US Attorney office investigated the case and found out that the gun shown in the music video was previously stolen from an Indiana store and later used in a shooting at Chicago.
CBS reports that the aspiring rapper was previously arrested by the Chicago Police on January 8, 2016, in West Congress Parkway. He was arrested on charges of possessing firearms by a convict, resisting arrest when confronted by police officers and also for selling cocaine and heroin multiple times.
The Department of Justice said in an official statement, "The drug charge arose from multiple illegal narcotic sales by Burgos in 2015. Burgos sold 4 grams of crack cocaine and 1.4 grams of heroin to several individuals, all of whom were undercover police officers."
The rapper pleaded guilty to his crime on Tuesday and was later sentenced to 188 months in prison by Judge Robert Guzman in Chicago. As per Federal Bureau of Prison records, the accused has been imprisoned at the Metropolitan Correctional Center.