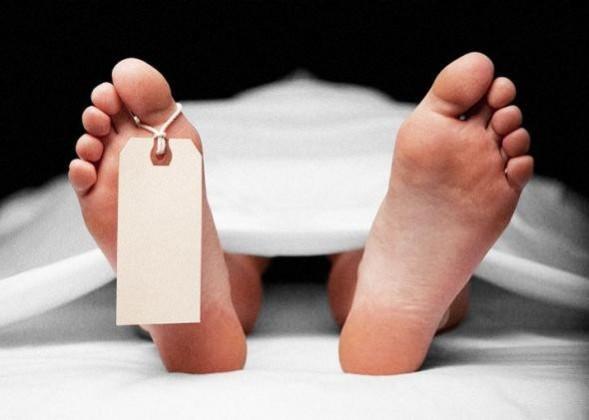 A woman, believed to be dead, returned home to her family in Noida
Strangely, her family had identified her dead body and cremated it in April
Her parents had told the police that she may have been killed by her estranged husband
Turns out she is alive and well and her parents had cremated someone else's body
In a bizarre incident, a woman who was thought to have been dead and cremated, returned home to her family in Noida Wednesday, May 2.
Neetu Saxena, 25, had reportedly gone missing April and her parents had told the police that her estranged husband Ram Lakhan might have murdered her. The police then began investigating the case and were alerted of a woman's burnt body in a sack lying on the FNG Expressway road in Sector 115.
The police then took custody of the body and called Neetu's parents for identification. The family then said the body was indeed their daughter's and performed the last rites.
"The legs and hands of the body were very similar to that of our daughter. The texture and length of hair were also similar. The face was burnt badly and the body was badly decomposed, so we thought that it was Neetu," her parents told Hindustan Times.
What the investigation entailed
Neetu's parents had a tough time dealing with her disappearance and the police too pulled all the stops to find the 25-year-old. After the family alleged that her husband might have killed her, the police detained Ram Lakhan's father Ram Kishan for questioning. They then traced Neetu's husband and questioned him too, but found that they had no involvement in the case.
The police then asked her parents to name people who had stopped visiting their grocery store after Neetu's disappearance. Her parents named a man called Pooran, who reportedly bought cigarettes from their shop, but hadn't visited since the woman went missing.
"We questioned Pooran about his disappearance but he gave vague answers. We developed doubts about him. The same night, we saw that Pooran who lived in the same lane was leaving with his baggage. We immediately informed the police," HT quoted her father Sarvesh as saying.
The police then questioned Pooran and let him go. However, he was later found in Etah and admitted that Neetu had been living with him.
By the time we picked him up, Neetu had already left for Bhangel from where we brought her back," HT quoted Satendra Kumar Rai, station house officer, Phase 2 police station, as saying. "She told us that she had a heated argument with her parents on April 5 after which she decided to leave the house. She knew Pooran as he was a regular customer at the shop and went to live with him by choice."
After everything, it turns out that Neetu is alive and well. The police have now started another investigation to establish the identity of the woman, who had earlier been cremated, reported the Times of India.