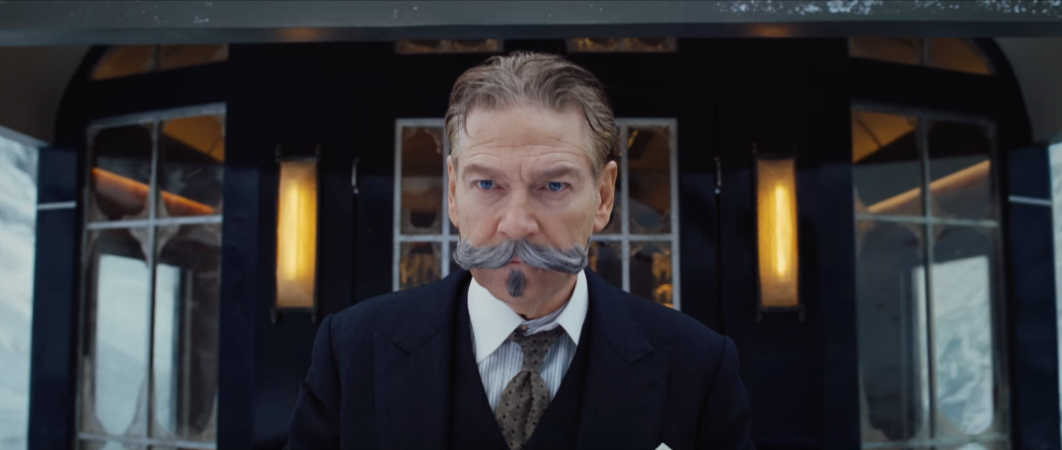 Murder On The Orient Express' latest trailer let you in on more plot details.
Also read: From Johnny Depp to Hugh Jackman: Here're some celebs' surprising jobs before they were famous
After introducing the characters one by one, the makers have now dropped a trailer that shows Kenneth Branagh's character Hercule Poirot sporting a scalloped moustache. And of course, Johnny Depp's thick accent as Ratchett, the gangster.
The new second trailer shows Poirot trying to round up suspects when a passenger gets murdered. The killer is within the perimeter.
The widow (Michelle Pfeiffer), the professor (Willem Dafoe), the missionary (Penelope Cruz), the assistant (Josh Gad), and the governess (Daisy Ridley) are prime suspects.
The most striking snippet the second trailer has offered thus far is probably the sassy interaction between Ratchett and Poirot. Depp is impeccable with his heavy accent, putting his Oscar nomination worthy talent right on the table. Ratchett asks Poirot, "Avenger of the innocent — is that what they call you in the papers?"
Branagh is spotless in his portrayal of the detective, establishing dominance as he walks down the aisle, saying, "Everyone is a suspect. So let's catch a killer." He makes it pretty clear that he won't stop until the murderer is found.
There's drama and there's mystery, and Imagine Dragons track Believe only adds to the appeal.
If the first trailer had left you dissatisfied and frustrated, treat yourself to the latest one here.