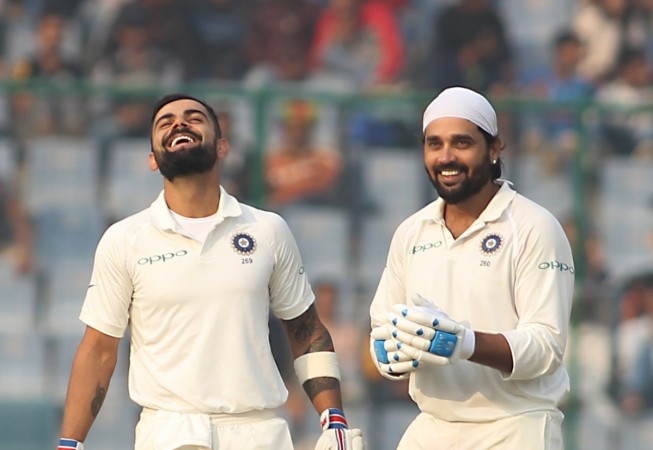 Indian Test opener Murali Vijay has said that the experience the team gained in South Africa and the way he scored will most definitely help in England and this is a good positive way to begin the tour.
"I can take memories of us fighting it out in the middle when you know you are finding it uncomfortable as a team. I thought we did really well. Hardik (Pandya) played a brilliant knock in Cape Town. There were knocks from Virat (Kohli) and myself that could have turned the second Test match, but I got out and things went apart. Basically, those small moments, which I want to improve as a person and as a team," Vijay said in an interview with DNA.
He also said that he is not too bothered about the conditions in England and that these things don't really matter, but how the team responds and how he contributes to the different scenarios holds importance to him.
The Tamil Nadu man also said that he never sets his plans for different bowlers but believes in making his own plans and then to think clearly according to the challenges.
'You have to be open-minded at all times'
"You can definitely plan for each bowler, but I am a strong believer in the fact that you have got to be able to adapt to the situation what you are facing inside than sticking on to your own plan because most number of times, you have to think off your feet inside that gives you more happiness because you might try to play defensive for a period and after three-four boundaries, the rhythm changes. That's how the game works and you have to be very open-minded to understand that and follow that rhythm," Vijay added.
Vijay also spoke about Michael Hussey and said that he spoke with him a lot during the IPL and tried to gain insights which would help him in his preparation for England.
"It was good to have Michael Hussey (former Australian batsman) as the batting consultant. And, he is a good friend of mine, he is like my brother. It has been a nice time with him, and others as well. We had a good set of people around us so that the team was always happy," he chimed.