Team India's squad for the last two Tests against England had one notable omission – that of opener Murali Vijay.
The right-handed stylish batsman, known for his tranquility and ability to spend hours at the wicket has had a rather poor year and the axe, one might say, was waiting to fall on him especially after a horrid run in the ongoing series against England.
In the first two Tests against England, Vijay could only muster 26 runs in four innings with an average of 6.50.
What was more noteworthy was his manner of dismissals. In the first innings of the Lord's Test, Vijay was bowled by James Anderson while trying to flick a swinging ball pitching on middle and leg. He was also a touch casual in his dismissal in the second innings and has mostly been seen poking and nudging around uncomfortably on the tour.
Vijay's struggles, however, have not been restricted to England only. Barring that 105 against Afghanistan earlier in the year, his Test scores in 2018 read thus: 1, 13, 46, 9, 8, 25, 20, 6, 0 and 0. That's a mere 128 runs in 10 Test innings at an appalling average of 12.8.
While it is true that Vijay has made some significant contributions for Team India in away Tests – his 402 runs in 5 Tests in England in 2014 and 482 runs in 4 Tests in Australia in 2014-15 would always remain the shining moments of his career – he has not been able to maintain consistency abroad.
From 2015 January till the end of the second Test against England at Lord's, Vijay has managed some rather poor numbers overseas: 447 runs in 16 innings at an average of 27.93 with one hundred and two fifties.
And if we take away the 150 against Bangladesh in January 2015 the numbers will look worse.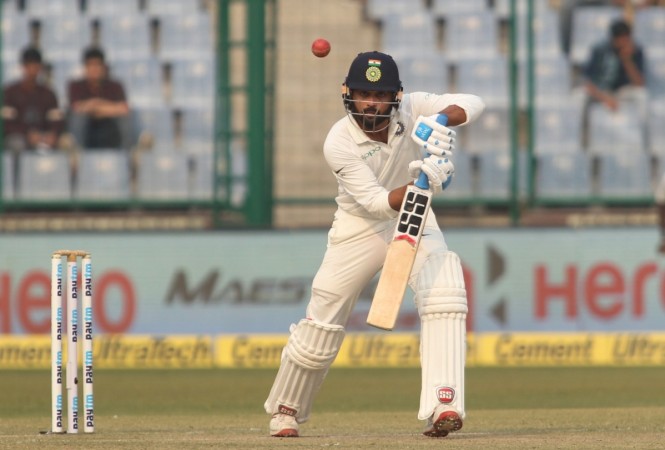 A step in the right direction
For a batsman who was supposedly India's best opener overseas, these aren't very impressive stats to look at. His last away Test fifty came in August 2015 – 82 against Sri Lanka – and his overall away numbers are pretty poor - 1676 runs in 29 Tests at an average of 32.23. But people tend to fall for perception rather than hard facts.
Truth is that Vijay has been struggling for a while – he was ordinary in South Africa earlier this year as well. More than the poor numbers away, what has come to the fore is his inability to score runs and repeatedly get into a shell, putting enormous pressure on the other batsmen.
At 33 years of age, Vijay isn't getting any younger and with a string of poor scores behind him, his exit and the entry of young Prithvi Shaw was only natural.
Vijay has served Indian cricket well, at least in phases. Despite regular opportunities, he has failed to repay the faith shown on him by the team management. Now is the right time to look beyond him. And a step has been taken in the right direction.