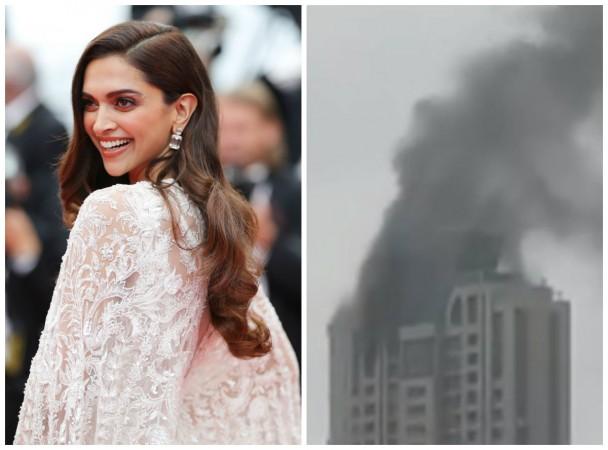 A massive fire erupted on the top portion of Prabhadevi high-rise in Worli, Mumbai on Wednesday. Bollywood actress Deepika Padukone reportedly resides in the same building.
The level-2 fire reportedly affected the top two floors of the building. Initial reports stated that no one in the building was injured in the accident, and firefighters have taken prompt action, evacuating all the residents on time.
However, fans are concerned about the safety of Deepika. As soon as the news of the fire came out, many started asking the actress on Twitter if she was fine. The visuals of the inferno are available on social media that made fans even more concerned.
While the fire broke out at the 33rd and 32nd floors, Deepika reportedly stays at 26th floor. Some sources also claimed that the actress was shooting for some brands and was not in the building when the incident happened.
However, Deepika in the evening took to Twitter to confirm that she is safe. She also thanked her fans for the concern they showed.
"I am safe.Thank You everyone.Let us pray for our firefighters who are at site risking their lives," Deepika tweeted.
There is a huge fire at Beaumonde Towers..... I hope all the residents are safe and unhurt. I hope Deepika is safe.

— Akanksha (@heertohbadisad) June 13, 2018
Fire at the top floor of Beaumonde Heights. Looks bad. People are already tweeting to Deepika Padukone asking whether she's safe. pic.twitter.com/VTa09lewsd

— Shraddha (@DamselAndDogs) June 13, 2018