Three-time champions and holders Mumbai Indians (MI) have parted ways with fielding coach Jonty Rhodes ahead of the much-anticipated season 11 of Indian Premier League (IPL).
The former South Africa international, regarded as the best fielder during his heydays, had been associated with Mumbai since 2009. The 48-year-old played a key role in transforming MI into one of the better fielding sides in the league.
The fielding great has been replaced by James Pamment of New Zealand, who is known for his work with Northern Districts Cricket Association.
Meanwhile, Jonty wanted to end the nine-year as he wanted to spend more time on his "personal business ventures", according to the franchise's official website. The South African legend, in his farewell note, said he had enjoyed the "remarkable journey" and that he was heartened by the willingness of players to adopt his methods.
Also read: 5 players who Mumbai Indians could retain for IPL 2018
"It has been a remarkable journey with Mumbai Indians, one that I will cherish all my life. Over the last nine years, Mumbai Indians has set sporting benchmarks both on and off the field, and personally, it's been quite a remarkable journey for me to work with fantastic set of individuals like Sachin [Tendulkar], Rohit [Sharma], Anil [Kumble], Ricky [Ponting], Mahela [Jayawardene] and all the support staff and players over the years," Jonty said, as quoted by the MI's official website.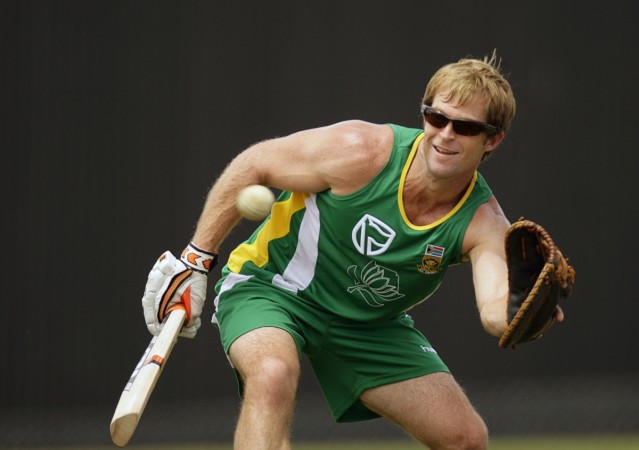 He added: "The team's focus on young talent and persisting with them is something I believed in and it was heartening to see the players buying into my methods. Finally, all the success wouldn't have been possible if it hadn't been for the Paltan's support – the greatest fans ever! Like them, I will be an MI fan forever."
Meanwhile, MI owner Akash Ambani thanked the fielding great and said: "Jonty has been a pillar of strength and energy in Mumbai Indians. His contribution cannot be valued in words. We respect his decision and wish him the best for the future. Jonty will always be a part of Mumbai Indians family for life."
Focus on retention ahead of auction
With teams finally agreeing on the new retention policy, Mumbai Indians would want to retain their core of players ahead of the upcoming season.
Contrary to most teams, the defending champions are likely to fill their three retention slots ahead of the mega auction, scheduled for early 2018, with local stars. Rohit Sharma, Jasprit Bumrah and Hardik Pandya are the frontrunners to be retained by the star-studded outfit.