Indian Premier League (IPL) franchises agreed on retention policies for the upcoming 11th season of the cash-rich league after a lot of deliberation.
With a mega auction scheduled for early 2018, the retention and Right to Match (RTM) rules were drafted at a Governing Council (GC) meeting on Wednesday, December 6.
While the focus has been largely on Chennai Super Kings (CSK) and Rajasthan Royals (RR) — the former champions who are returning to the league after their two-year suspensions — the likes of Mumbai Indians (MI), Kolkata Knight Riders (KKR) and Royal Challengers Bangalore (RCB) are also expected to make some key retentions ahead of the 2018 edition.
Teams will have to be ready to make tough choices as only a few of their big names will be worth retaining for such high sums of money. Title-holders MI are likely to have a tough time finalising players to retain from their star-studded line-up.
While some of the franchises will be going after high-profile overseas names, MI are likely to fill their retention slots with local stars.
IBTimes India has compiled a list of five players who the three-time champions could retain.
Before you head there, have a look at retention guidelines

A team can maximum retain five players (combination of pre-auction retention and Right to Match (RTM))
A team can retain a maximum of 3 capped Indian players, 2 foriegners and 2 uncapped Indian players.
If a team retains three players -- the first player will get Rs 15 crore, second will get Rs 11 crore and the third player will get Rs 7 crore.
If a team retains two players -- the first player will get Rs 12.5 crore, second will get Rs 8.5 crore.
If a team retains only one player, he will get Rs 12.5 crore.
Indian players (capped)
Rohit Sharma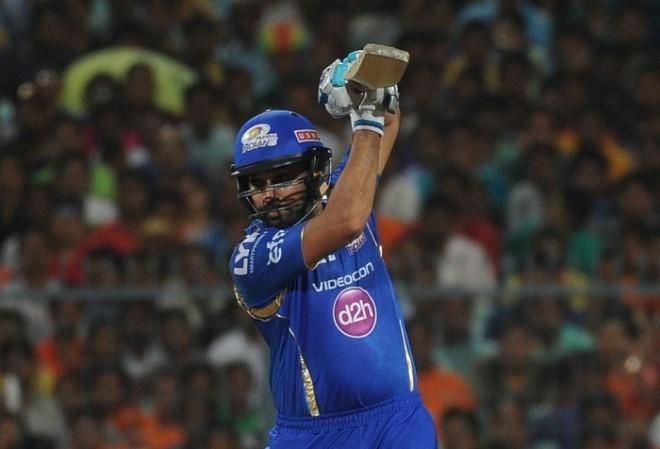 After the retirement of Sachin Tendulkar, the Team India opener has gone on to establish himself as a marquee player at the high-profile franchise. The 30-year-old has led the team to three titles and is likely to be the first-choice player to be retained.
Rohit in IPL 2017: 333 runs from 17 matches

Rohit's overall IPL numbers: 4,207 runs from 195 matches
Hardik Pandya
Given the buzz around India's latest sensation, MI will not risk letting Hardik into the auction pool.
The big-hitting all-rounder, who has the ability to win matches single-handedly, has also become a vital cog of the Virat Kohli-led Indian team.
MI will have no second thoughts about paying Rs 12.5 crore for the hot property of Indian cricket.
Pandya in IPL 2017: Matches - 17; Runs 250; Wickets 6

Pandya's overall IPL numbers: Matches - 37; Runs - 406; wickets - 10
Jasprit Bumrah
The 24-year-old, who was groomed at Mumbai Indians, has gone to establish himself as one of the best limited-over bowlers around.
The world number one T20I bowler has conceded just 7.07 runs on an average in T20Is this year, and has also earned his spot in the Indian squad for the tour to South Africa.
With Lasith Malinga being in the evening of his career, Bumrah is likely to be retained and will be expected to even lead the attack at MI.
Bumrah in IPL 2017: 20 wickets from 16 matches

Bumrah's overall IPL numbers: 46 wickets from 47
Overseas player
Kieron Pollard
The West Indies all-rounder is unlikely to be retained, but Mumbai will be looking to secure his services by employing their RTM option during the auction.
The big-hitting all-rounder has a staggering strike rate of 146.53 in IPL, and has the ability to make an impact with the bat and the ball, as well as on the field.
Given the good rapport he shares with his teammates at MI, it will be difficult for the holders to ignore the big-hitter at the auction.
Pollard in IPL 2017: Matches - 17; Runs - 385; Wickets - 0

Pollard's overal IPL numbers: matches 123; Runs - 2343; Wickets 56
Lasith Malinga?
Mumbai also have the option of securing the services of the league's highest wicket-taker. However, the Sri Lankan fast bowler has been struggling with both his fitness and form over the past few years and is unlikely to be the go-to bowler for the holders in the upcoming season.