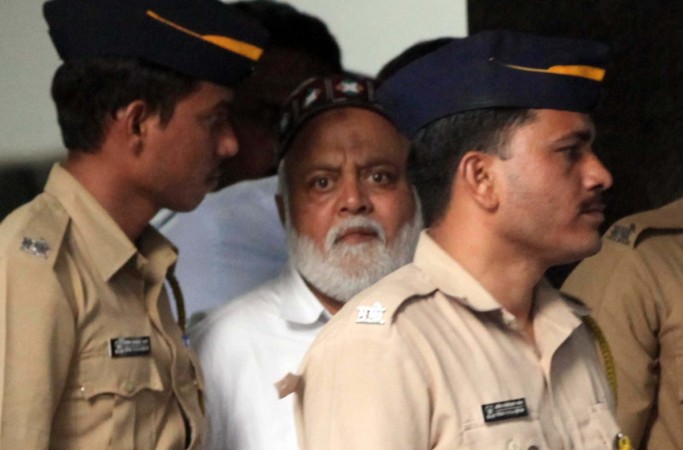 Infamous gangster Dawood Ibrahim's key aide Farooq Takla was arrested in Dubai and brought back to India Thursday, March 8. He was then produced before a TADA court in Mumbai, which has sent Takla to CBI custody until March 19, reported the Press Trust of India.
The trial so far
Yasin Mansoor Mohamed Farooq, more commonly called Farooq Takla, is a key member of the D-company.
The CBI will now interrogate him on his role in the serial bomb blasts in Mumbai in 1993 that killed 257 and injured 713.
He was deported from Dubai on March 8.
The 57-year-old was produced before the TADA court around 6.45 pm, Thursday.
Mansoor Ahmed, who was also accused in the same case and his twin, was seen waiting for him, reported India Today.
The two hugged each other and had to be separated by the police.
Mansoor told Takla to speak up before the TADA court judge. "Farooq bolna main jo bhi bolunga yahi court me aapke saamne bolunga" (Farooq tell the judge that whatever I have to say, I will say it right here).
During the court proceedings, special public prosecutor Deepak Salvi said Takla was one of the conspirators of 1993 Mumbai blast case.
"He had sent four people to Pakistan via Dubai for training. There are confessions of others in the case who have elaborated on his role," he said.
About Farooq Takla
He fled Mumbai after the 1993 blast and is wanted on terrorism, murder and conspiracy charges.
Takla is known to be in-charge of D Company's Dubai operation.
He was also a hawala operator in the Gulf and operated under a fake name.
He is a bitter rival of the Arun Gawli gang and is said to have had a hand in the murder of Shailesh Haldankar of the Gawli gang in 1992.
The CBI had asked the Interpol to issue a Red Corner notice against Takla in 1995.