Looks like the unpopular trend of spending a lump sum on snacks at the movies is slowly changing. Shortly after Maharashtra government decided to allow movie-goers to bring their own food into theaters, officials in Hyderabad have clamped down on the sales of snacks at exorbitant rates in multiplexes in the city.
A new law in the Telangana capital makes it mandatory for multiplexes and single-screen theatres to sell snacks and drinks at Maximum Retail Price (MRP).
The law will come into effect from August 1 and will encompass all packaged items from chips to water bottles and cold drinks. The order was issued by controller of the Legal Metrology Department, Akun Sabharwal, after a meeting on Tuesday with various stakeholders.
The announcement comes after several moviegoers complained of the exorbitant prices, often as high as 200 percent of the MRP. Since most multiplexes ban outside food and drinks, people were forced to pay the price for a snack or drink while enjoying the latest blockbuster.
The law will also encompass popcorn, which is not often packaged and sold at movie theaters. It will now be regulated by weight, which should be mandatorily displayed from July 25 onwards. The department has issued a notice saying popcorn can be sold in small, medium, large or jumbo sizes but will have to adhere to the weight prescriptions laid down by the government.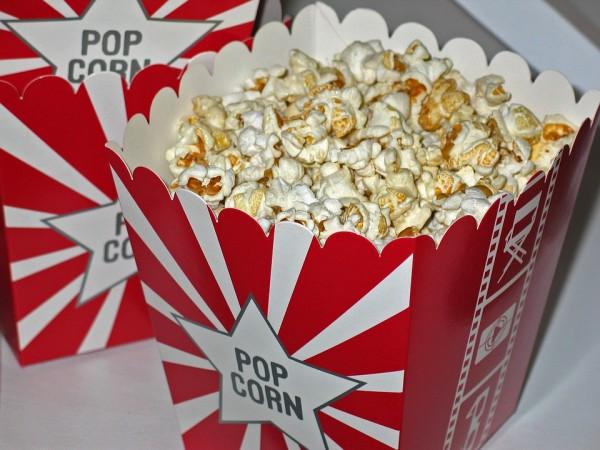 Also, theatres will have to mention the prices of all items sold at the concession stand, which should be the same as the MRP.
In case any theatre fails to adhere to the norms, consumers can lodge complaints via the toll-free number 180042500333 or through the WhatsApp number 7330774444.
Hyderabad may set a precedent for the rest of the country, where movie-goers are not exactly thrilled about the economics of theatres. The exorbitant rates of snacks at multiplexes often surpass the cost of the movie ticket itself, but viewers often give in because who doesn't like a snack while watching something!
The anger of many over the issue was highlighted in the recent assault on a manager of PVR cinemas in Pune over exorbitant popcorn prices. The video had even gone viral.
While the Maharashtra government has overruled a ban on outside food, it still is yet to issue an order on items sold within the theatres, which are the highest in the country.