Reliance Industries chairman Mukesh Ambani's sea-facing residence, Antilia, which is 27-storeyed, 570-foot-tall, and 400,000-square-foot, at Altamount Road in South Mumbai, is possibly the second most expensive house in the world after Buckingham Palace in London.
In 2014, Forbes named Antilia, which is worth more than $1 billion, as the most outrageously expensive property in the world. But despite being one of the most expensive houses in the world very little is known about Antilia.
"This is the first time I am talking about my home," Mukesh's wife Nita Ambani told Vanity Fair magazine in 2012. "There have been exaggerated reports in the media about it, I must say."
Here are 7 crazy facts about Antilia
Antilia named after mythical island
The residence is named after mythical and legendary island Antilia in the Atlantic Ocean that appeared in the 15th century. The island is said to be in the west of Portugal and the name is said to have derived from an Arabic word for sea dragon.
Building's height
Antilia is a 27 storey skyscraper located in Mumbai's costliest street, but according to the Vanity Fair reporter James Reginato, many of the floors of the building are the double or triple height that makes it equivalent to a 40-storeyed building.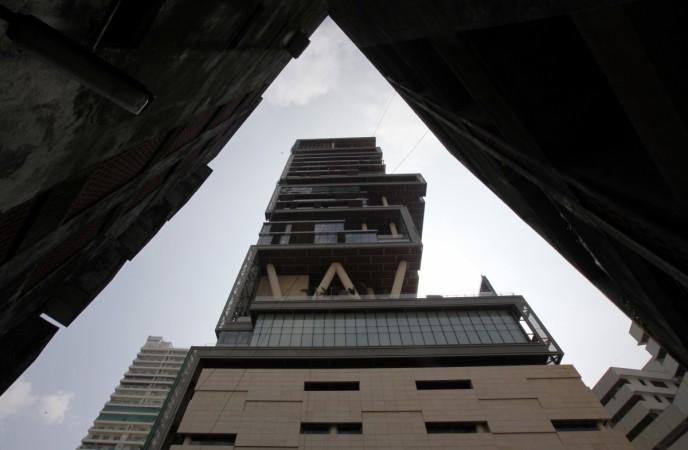 Chicago-based architects
Chicago-based architects Perkins & Will have designed Antilia keeping in mind the Vaastu Shastra, the traditional Hindu system of architecture, for positive energy. It is said the skyscraper is designed to survive a 8-Richter scale earthquake.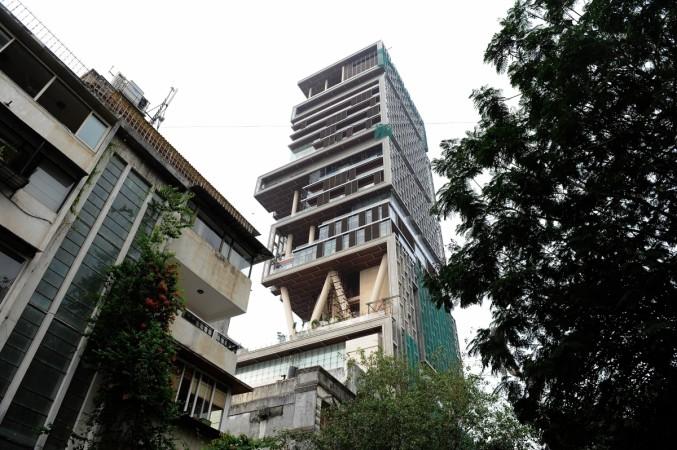 Garage that can accommodate 170 cars
While Bill Gates's Xanadu 2.0 mansion garage can accommodate up to 23 cars, Mukesh Ambani's residence can accommodate up to 168 cars. Yes, that is right. The 27-storeyed building has six floors dedicated to the garage that has space for 168 cars.
The lobby has nine elevators
Atop the parking lot, there is the lobby that has nine elevators to take the guests and family through the massive house.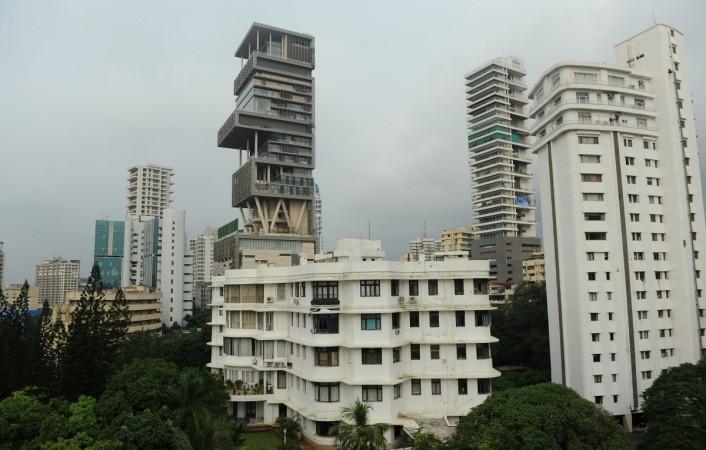 Family living quarters
The family stays at the top of the building that has a garden. "We made our home right at the top because we wanted the sunlight... so it's an elevated house on top of a garden," Nita said in 2012.
Design
The designs of the mansion are based on the lotus and the sun and are repeated throughout the mansion using rare wood, marble, mother-of-pearl and crystal, crafted by Indian artisans. According to reports, no two floors of the mansion are said to be alike.
The mansion also has a ballroom, a temple and a theatre built to accommodate 50 people.