Bill Gates, Microsoft co-founder and one of the richest men in the world with a net worth of $85.9 billion, has one of the most expensive house. The mansion called as Xanadu 2.0, which overlooks Lake Washington in Medina, is named after the fictional character's estate of Citizen Kane.
The 66,000-square-feet massive mansion was designed by Bohlin Cywinski Jackson and Cutler-Anderson Architects of Bainbridge Island, known for its high-tech details.
Here are 7 crazy facts about Bill Gates' Xanadu 2.0 house
Worth at least $125 million
The mansion, which took seven years to build, is worth $124.99 million as of 2017, according to the King County public assessor's office. In 1988, Gates purchased the property for $2 million and now it is worth $124.99 million.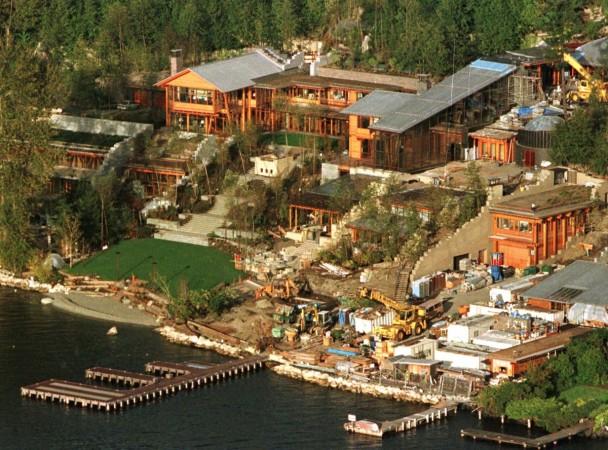 Pool with underwater music system
The swimming pool is 60 feet by 17 feet and has its own underwater music system. A glass wall separates indoor and outdoor pool and you can swim underneath the glass wall to come to the outdoor terrace.
Xanadu has 24 bathrooms, six kitchens and an enormous library
The mansion has only seven bedrooms, but it has 24 bathrooms, including 10 full baths, and 6 kitchens. Gates has also built a 2,100-square-foot library that has a domed roof and two secret bookcases. The library wall also has a quote from The Great Gatsby that reads, "He had come a long way to this blue lawn, and his dream must have seemed so close that he could hardly fail to grasp it."
Gates' garages can accommodate up to 23 cars
Not only he has 24 bathrooms, but also his garage is so big that it can accommodate 23 cars. One of the interesting parts of the garage is that it has an underground cave, which is made of concrete and stainless steel, and it can park 10 cars at a time.
Gates' favourite tree and how it is monitored
The billionaire reportedly loves a 40-year-old maple tree and it is watered with automated technology.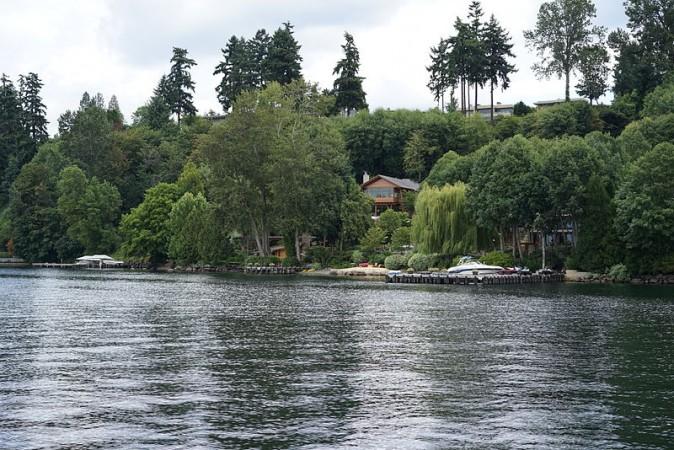 Gates' beach sand is imported from the Caribbean
The sand on the lake bank is not natural and in fact, is imported from in large quantities from St. Lucia in the Eastern Caribbean island each year.
Someone once paid $35,000 just to tour it
In 2009, during the annual charity auction at his mansion, a man paid whopping $35,000 for a personal tour of the house. The money reportedly went to charity.