The trailer of Director Anees Bazmee's Mubarakan starring Arjun Kapoor, Anil Kapoor, Ileana D'Cruz and Athiya Shetty, has impressed the audience, but the copy of old classic song has not gone well with them.
Mubarakan is a romantic comedy film which is about a Punjabi wedding set in London. Arjun Kapoor is playing a double role as two brothers, while Anil Kapoor appears as his uncle. Ileana D'Cruz and Athiya Shetty are seen playing the female leads in the film, which is set to be released in theatres on July 28.
Karan and Charan (Arjun) are identical twins who end up becoming cousins due to a twist of fate. The two are brought up in two different places and they are as different as brothers can be. They are in love with two girls and the twist in the tale is that their families start searching for a bride for them. How their genius uncle Kartar (Anil Kapoor) gets them out of this mess forms the crux of the story.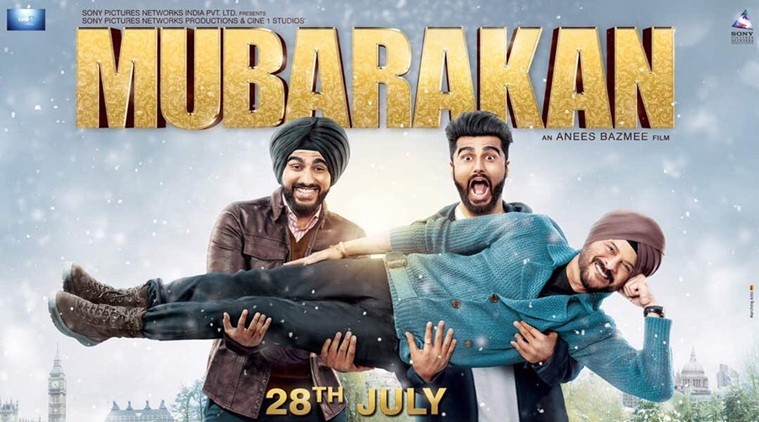 The makers have released the trailer of Mubarakan on the official YouTube channel of Sony Pictures Networks Productions. The 2.47-minute-long video offers a glimpse at its plotline, characters, lead actors' performances and production values. The movie will be high on entertainment quotient and it is going to be a crazy treat for the family audiences.
Anil Kapoor and Arjun Kapoor are set to take us on a joy ride with their laugh riot. However, trailer of Mubarakan shows that the uncle will outshine his nephew in the movie. The confusion that prevails in a crazy family, one-liners, music and pictursation are going to be among the highlights of the movie.
Most of the film goers are impressed by the trailer Mubarakan and eagerly waiting for its theatrical release. But some are disappointed over Arjun Kapoor's acting and remix version of the classic song Hawa Hawa. They expressed their views on the same in the comment box on YouTube.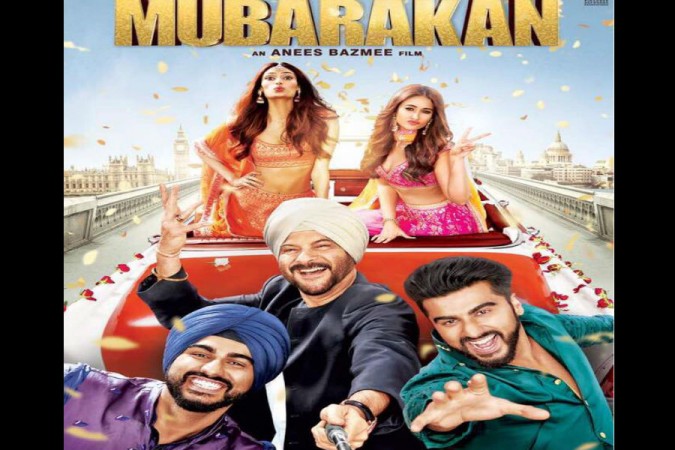 Sarkar PIyush Sarkar writes:: Arjun tu kyu acting kar ra bhai..?!!!!! Mat kiya kar...and btw what type of song was that...another nice old song destroyed.. what a creepy line forced in between.." kisi aur ko pata le'' .....hahahaha ..lol ... disaster in making....pity on the producer..you gonna lose a lot of money dude (sic).
Rocky writes: Trailer looks fun Masala movie with good songs except for Arjun ensemble cast is great !! giving no problem, singh is king n hunshakals housefull vibes the song is copy of Pakistani song hawa hawa hawa khushboo luta de why bollywood is running short of freshly composed music why copying old classics come one this getting boring dont recreate old song it steals the essence of originality come up with new song plz its a request n yes Arjun possesses 0 acting, dialogue delivery and dance skill he's got 0 screen presence product of pure nepotism someone plz give him exit from our Rocking bollywood industry films n acting is just not his cup of tea (sic).