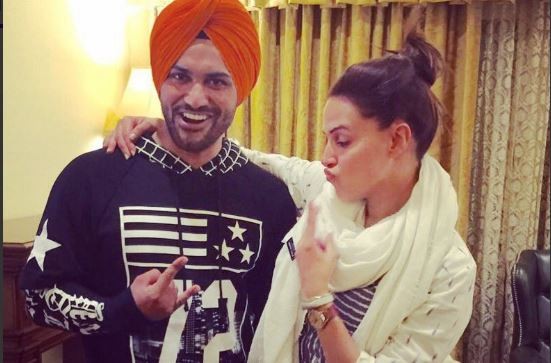 Balraj Singh Khehra of television actor Karan Kundra's gang is the winner of the 13th season of the reality show MTV "Roadies." Balraj was announced the winner of MTV "Roadies X4" after beating Gaurav and Navdeesh in the finale round.
The finale episode, which aired on Sunday at 7 p.m., started with VJ Gaelyn revealing that Gaurav from Karan's gang is the third contestant who will fight in the finale with Balraj and Navdeesh.
Later, VJ Gaelyn asked gang leader Neha Dhupia to pick one of the three contestants, who will be the first person performing the task. Neha selected Navdeesh from Prince Narula's gang the first contestant to perform the finale task.
Navdeesh, Balraj and Gaurav battled out the elements – Earth, Water, Wind and Fire – to win MTV "Roadies X4." And after a tough battle, Balraj emerged as the winner.
"Balraj has been on the top of his game since he returned to the show in the wild card episode. I am extremely thrilled about his win and I am very happy with the way Gaurav performed too. It was indeed an exciting and thrilling season," Karan said in a statement.
"Winning isn't everything. It's the only thing. This is the greatest thing that has happened to me and I am really grateful to almighty," Balraj said after winning the title.
"Big congratulations to @BalrajYmail @kkundra #harmaidanfateh ... No one deserves this win more than the two of u!," Neha congratulated Karan and Balraj on Twitter.
Balraj from Karan's gang was eliminated from MTV "Roadies X4." However, he was brought back in the reality show because of his performance and competitive spirit.
The format of MTV "Roadies" changed from the last season. According to the new format, the contestants gets divided into four teams headed by celebrity judges. This year Rannvijay Singha, Prince, Karan and Neha were the gang leaders.
Last season (Roadies X2) winner was Prince, and this year Balraj won the Renault Duster for his gang.
Meanwhile, congratulations started pouring in on Twitter. Several fans took to Twitter to congratulate Balraj on winning "Roadies X4."