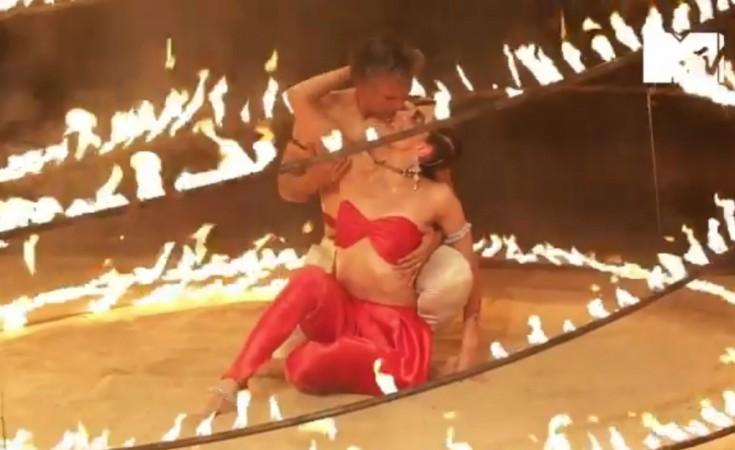 It looks like MTV India's Next Top Model 4 is going overboard in terms of intimacy tonight.
In the sneak peek video of tonight's episode of INTM 4, girls looked quite uncomfortable when they watched their fellow contestants share intimate poses with judge Milind Soman inside a ring of fire.
Nisha, who comes from a farmer background, says she felt very uncomfortable watching Tamanna getting intimate with Milind Soman.
On the other hand, Ria, who had impressed judges with her antics by imitating Tamanna on the ramp last Saturday, didn't let go the opportunity of doing an intimate photoshoot with Milind Soman.
She got so close to the 52-year-old actor that she was just centimetres away from kissing his lips. Her fellow contestants also felt that Ria was acting like she was craving to get intimate with a man from a long time.
Watch the videos here:
Stay tuned to IBTimes.co.in for the latest updates of MTV India's Next Top Model 4.