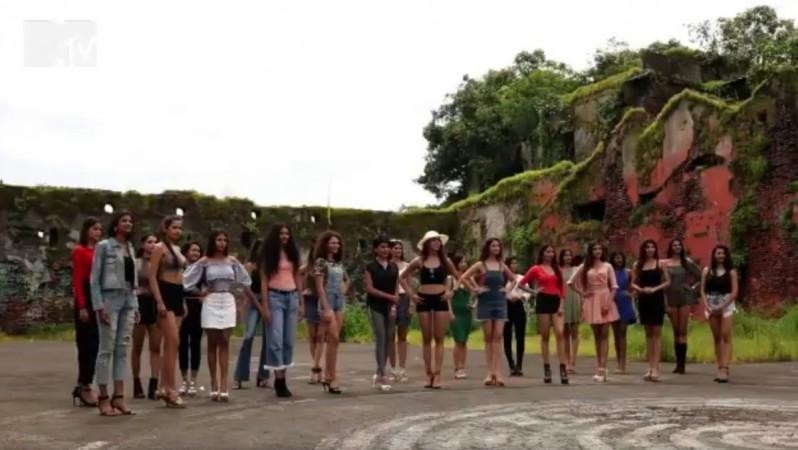 8:10 pm - In the upcoming episode, INTM 4's top 11 models will challenge themselves in an underwater photoshoot.
8:04 pm - Malaika calls all the girls on the stage. Out of 16, 11 girls will go forward in the journey.
Tamanna, Malaica, Shalu, Riya, Aishwarya, Shefali, Aasma, Urvi, Rushali and Nisha are in the top 11 while the journey of India's Next Top Model for other remaining girls ends here.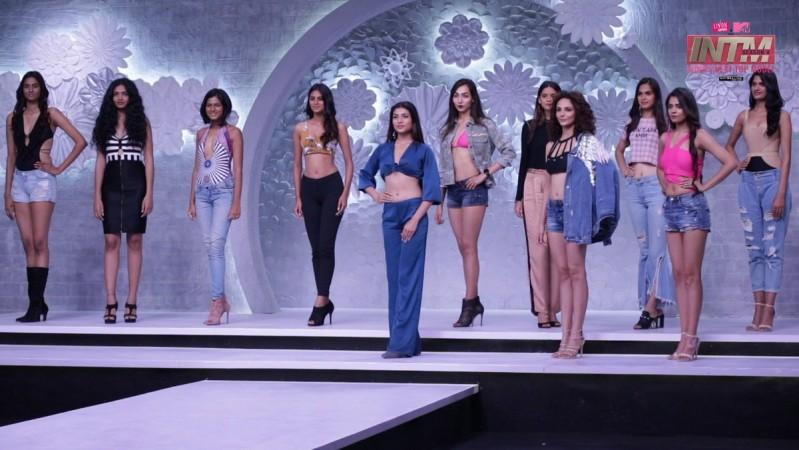 7:56 pm - Rushali fails to give her 100 per cent while Aishwarya looked dull in her walk. Ishita, Prisha and Rhea receive criticism from the judges.
7:53 pm - Now Shefali walks the ramp. Malaika tells that she observes some kind of sadness in her eyes. She says it is because of her skin disorder. To encourage her, Malaika tells her own story of how she got a lot of stretch marks when she gave birth to her son Arhaan and how she enjoys it.
7:51 pm - Urvi is the next solo contestant on the ramp. She has been working in the modeling industry for the past couple of years but she says that she has become stagnant and wants to grow now. Milind Soman tells Urvi that she is ambitious but lacks fire.
7:50 pm - Other girls are not happy with Nisha getting qualified in the top 11. They get into an argument with her accusing her of playing sympathy card. They think Nisha's outburst of emotions was for the camera.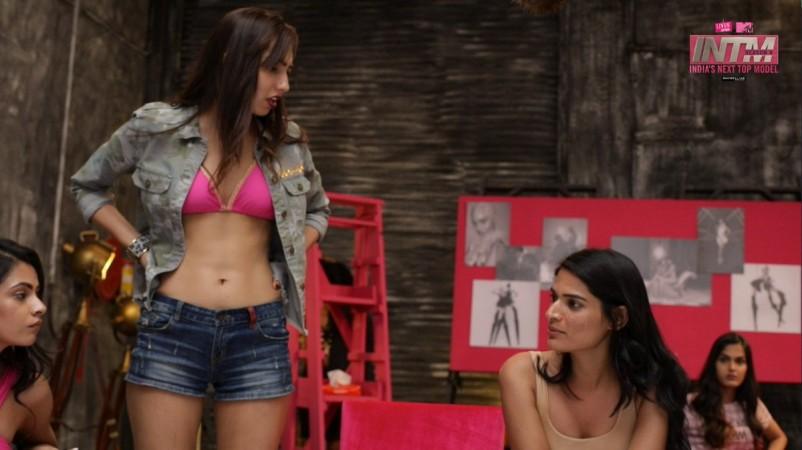 7:49 pm - Nisha becomes the first ever contestant to qualify in the top 11 before anybody else.
7:48 pm - Malaika tells Nisha that she has unconventional looks and that is what is needed for the entertainment industry.
7:45 pm - Nisha is the next contestant whose father is a farmer. She says it was her dream to become a model and to be on this platform. She gets emotional as Malaika treats her with a video message from her parents who wish her all the best in the competition. She is all teary-eyed now.
7:43 pm - Riya imitates Tamanna on the ramp and impresses judges with her antics.
7:42 pm - Malaika tells Tamanna that she sees a bit of herself in her and the girl is already in.
7:41 pm - Why INTM 4 is important for Tamanna? She says that she wants to show their parents that she can rise against all odds and prove her worth.
"A girl getting emotional isn't a week woman", says Anusha. Tamanna has come to India's Next Top Model inspite of all the issues she has faced in her life.
7:39 pm - Tamanna Sharma is the next one. She tells a horrifying story from her hometown Jaipur. She tells judges that she was born at somewhere's place and not at her home. She further says that her family is a conservative family and domestic violence is often experienced in her house.
7:37 pm - Malaika tells her that she brought smile onto their faces but they are still not sure about her journey.
7:36 pm - Shalu is the next solo girl who will introduce herself to the judges. She tells judges that she likes modeling and posing a lot and that's why she is here. She looks confident and could see herself not just in the top 10, 5 or 3 but even a winner of India's Next Top Model 4.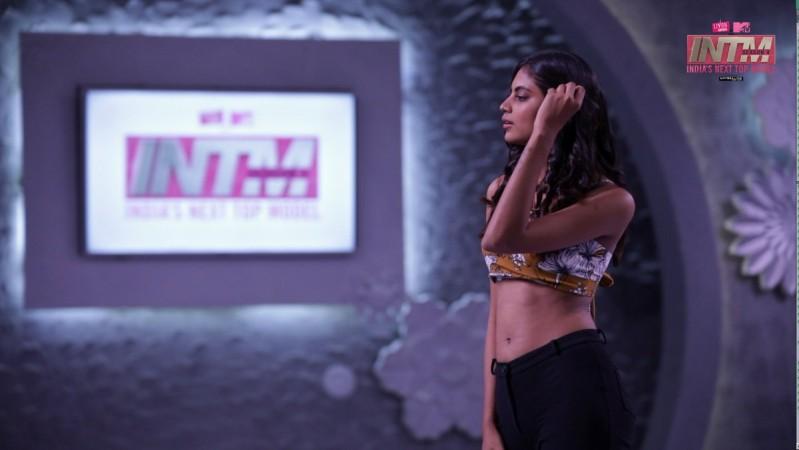 7:34 pm - Asma finally gets a green signal from the judges after she agrees to wear bikini in her own terms and not because of any pressure.
7:28 pm - Asma is the next model who walks solo on the ramp. When judges ask her about her hobbies, she tells them that her choices are quite different from other girls. She likes to do household work and look after her parents. She further tells judges that she never went to college as her parents didn't allow her to study further. She didn't even tell her parents that she was participating in the show as her parents are against the modelling profession and would not approve if she wears a bikini and walk the ramp.
She expresses her wish to become the top model and wants to prove herself to her parents. When Malaika asks that if her parents would not approve her in bikini, how will she be comfortable? Asma replies that she wants to become something and earn a name for herself.
Neeraj comes and hugs her and tells Asma that he won't be biased with others and take her forward. He tells her that she needs to work hard to get to the top.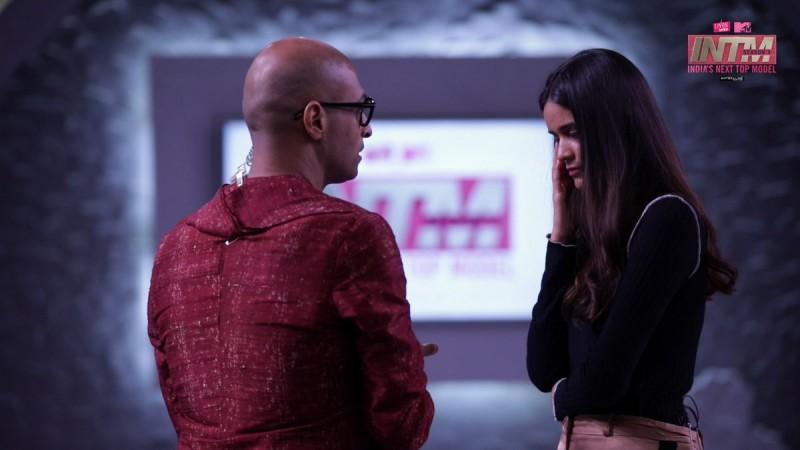 7:26 pm - Milind Soman asks Malaica whether she feels her height is a plus point? Malaica replies, "Yes, because that's her USP." Malaika cuts in and says that she needs to have a lot more than height.
7:25 pm - Malaica now walks solo on the ramp. And Malaika, who seems to be quite impressed with Malaica, walks the ramp with the 6-feet high contestant.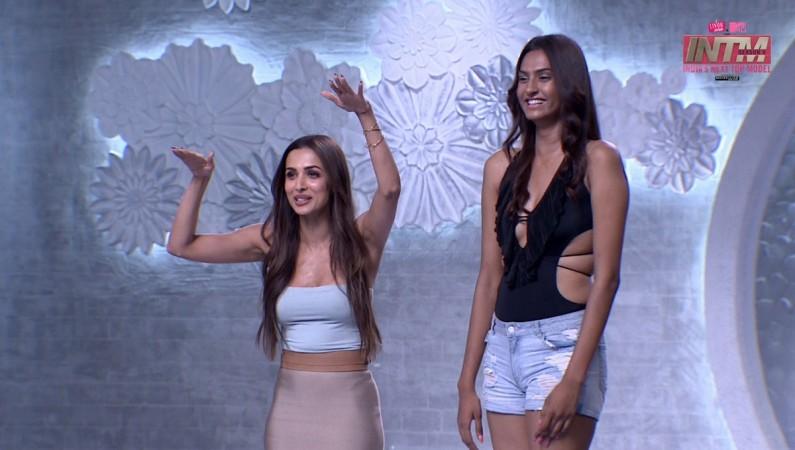 7:21 pm - Afreen gets rejected while Shalu and next eight girls get selected. and Among the last four contestants, only Kiran goes forward. Shefali is the sixteenth girl and Malaika amends rules and announces India's Next Top Model 4's top 16 contestants.
7:20 pm - As Bikini runway walk comes to an end, Malaika approves Malaica and Tamanna to be inthe top 15.
7:18 pm - Girls are oozing confidence on their first ever bikini runway walk.
Solo but bold! No one chose Shefali as her competitor but after this walk, the models might.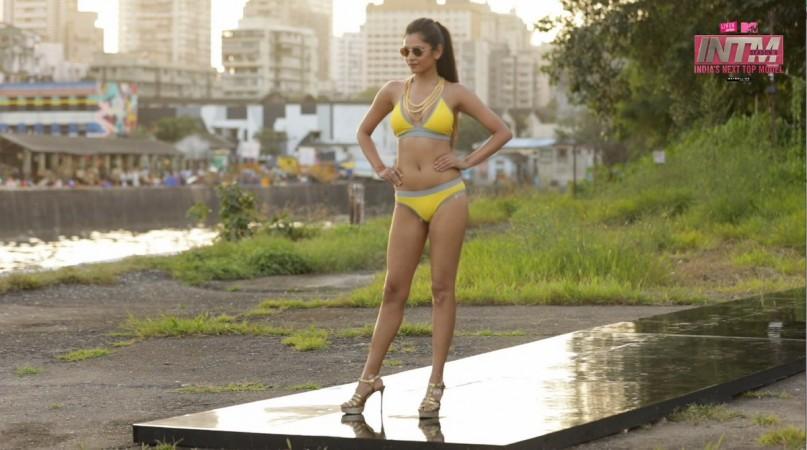 Wearing a bikini on national television can get tough for some models but, kudos to Aasma's spirit.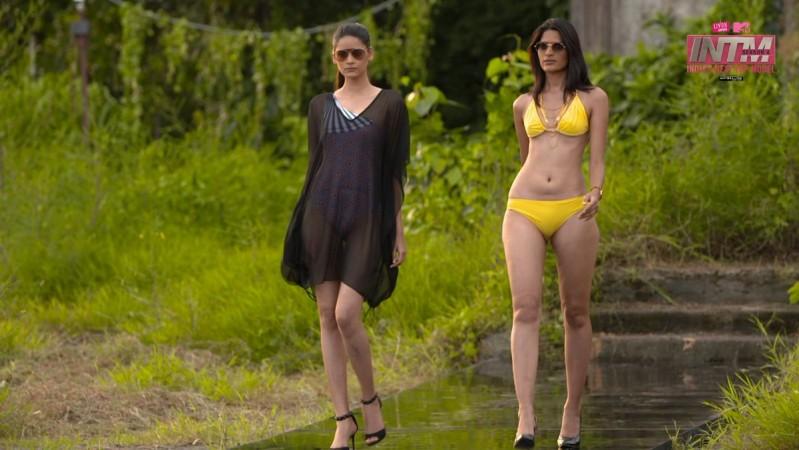 7:17 pm - A model just had a bad fall even before she could step on the runway.
7:16 pm - Girls walk the runway in skimpy bikinis and it couldn't get any better.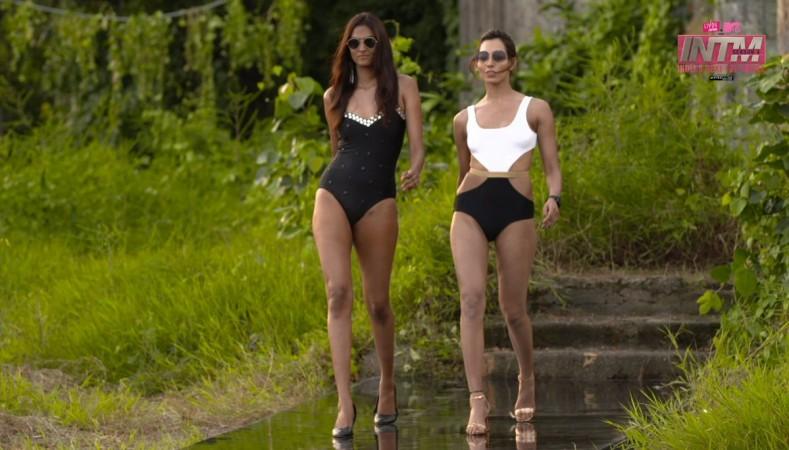 7:15 pm - Malaika tells models that out of 23 girls, 15 will be shortlisted after the bikini runway walk.
7:14 pm - Meanwhile, Ayushmann Khurrana makes a grand entry and gets a warm welcome at the venue.
7:12 pm - Girls will walk with their toughest competition in their first ever bikini runway walk.
7:11 pm - Malaika asks contestants to pair up together to perform in the upcoming tasks. Girls were asked to pair up with their toughest competition.
7:07 pm - The models look confident and fierce.
7:09 pm - Top 5 contestants will be going to Hong Kong and the winner will get one year contract with Malaika's talent agency and be a part of Daboo Ratnani's project.
7:05 pm - Meet the 23 contestants as judges - Malaika Arora Khan, Milind Soman, Dabboo Ratnani, Anusha Dandekar and Neeraj Gabba - make a grand entry on Harley Davidson.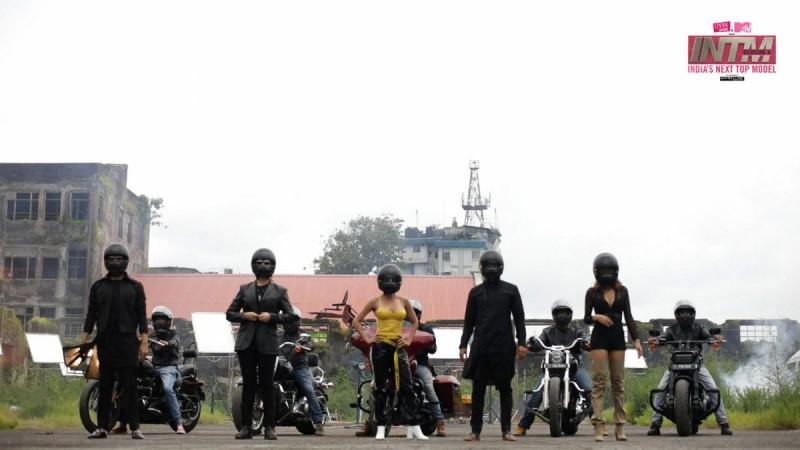 MTV India's Next Top Model 4 (INTM 4) is going to air its launch episode on October 6 at 7 pm and actor Ayushmann Khurrana will join Malaika Arora Khan, Milind Soman, Dabboo Ratnani, Anusha Dandekar and Neeraj Gabba at the judges panel to magnify the grandeur.
In their 9 weeks of journey in INTM 4, the shortlisted 15 girls will walk some of the most unusual and challenging ramps in the coming weeks. Their journey to the top will decide the fate of the contestants as the fourth season is being touted to go above and beyond looks and geographical restrictions.
The show will see aspiring models competing to earn the title of India's Next Top Model which will act as an stepping stone to begin their career in the modeling industry. The contestants will be aged between 18 to 24 years.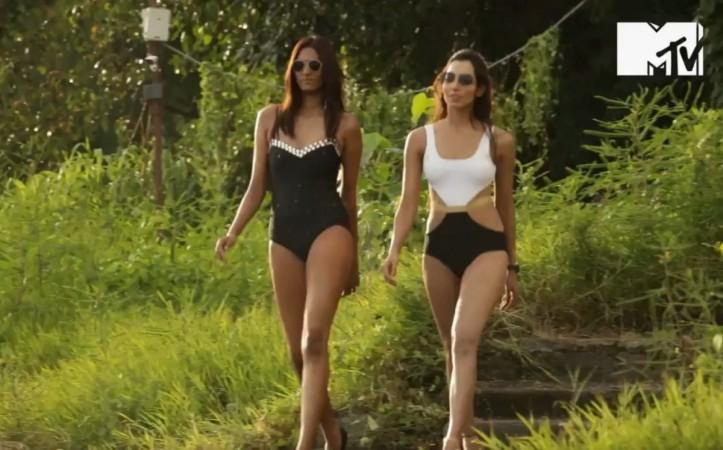 Stay tuned for the live updates from MTV India's Next Top Model 4 today at 7 pm on IBTimes.co.in.