Former India opener Virender Sehwag contradicted his former teammates VVS Laxman and Ajit Agarkar's views on MS Dhoni's retirement from the shortest format of the game, saying the wicketkeeper-batsman needs to continue playing for Virat Kohli's team.
While denying Dhoni is playing at the cost of a youngster, Sehwag went on to say that the veteran stumper needs to play attacking cricket from the first ball and the team management should back him.
Sehwag's backing comes after Laxman and Agarkar on Saturday (November 4) were critical of Dhoni's place in the T20I side after India lost the second of the ongoing three-match T20I series against New Zealand in Rajkot.
While Agarkar stressed on Dhoni's waning big-hitting abilities and consistent failures in T20I cricket, Laxman said it was time for his former captain to make way for youngsters.
Also read: MS Dhoni among THREE who changed Indian cricket forever, says Kapil Dev
The Ranchi dasher put pressure on his batting partner Kohli in a steep chase of 197 as he was unable to get going from ball one. The 36-year-old made 49 from 37 balls, but most of his big hits came only towards the end when the home team was already out of contention.
'Dhoni has to change the momentum'
"I feel Dhoni should play at the moment. However, the team management needs to tell him that he has to play freely from the first ball. The management should assure him that even if he gets out, he should keep on playing attacking cricket," Sehwag told "India TV" on the eve of the T20I series decider against the Kiwis, scheduled for Tuesday, November 7.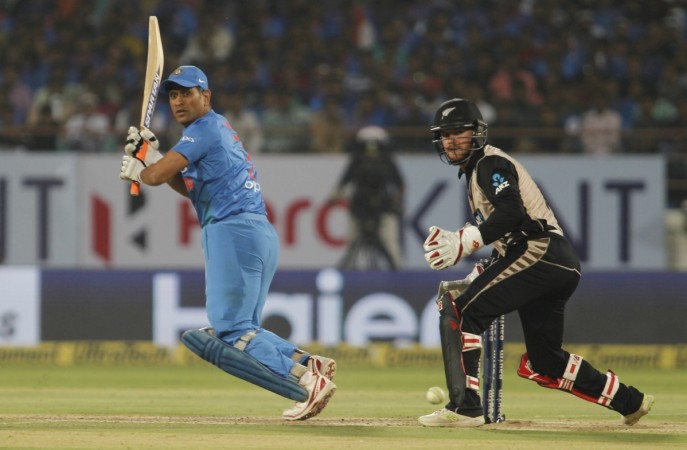 He added: "MS Dhoni has to realise that he has to change the momentum of the game right from the very beginning, especially in T20 cricket. India lost the game at the point where Dhoni scored 19 runs in 21 balls. Virat Kohli was in a good form that time but he didn't get the strike. Dhoni couldn't rotate the strike properly that build the pressure on Kohli.
"I don't think that Dhoni is blocking a youngster's way. Dhoni is playing as a player in the team. I don't think he can take the decision on whether or not he will stay in the team. This decision is with the captain and the team management."
Gavaskar backs veteran Dhoni
Meanwhile, batting legend Sunil Gavaskar also backed Dhoni, saying it was unfair to target the stumper when most members of the team failed on Saturday. He added that senior players were always targeted in India and that the World Cup-winning captain is no exception.
"VVS and Ajit are completely entitled to their opinion. They played a lot of cricket for India. It might not necessarily be the selectors or captain's view," Gavaskar told "NDTV".
He added: "When somebody reaches an age beyond 30, all of us are looking to find faults. We hasten his retirement by demanding too much. We do not look at guys under 30 who haven't done anything. We do tend to overlook that.
"We won't look at failures of others. Hardik Pandya got out for 1, after failing to pick up a googly. We won't look at that. We will not look at the fact that openers did not give usual start.
"We will point fingers at MS Dhoni, that's India for you."