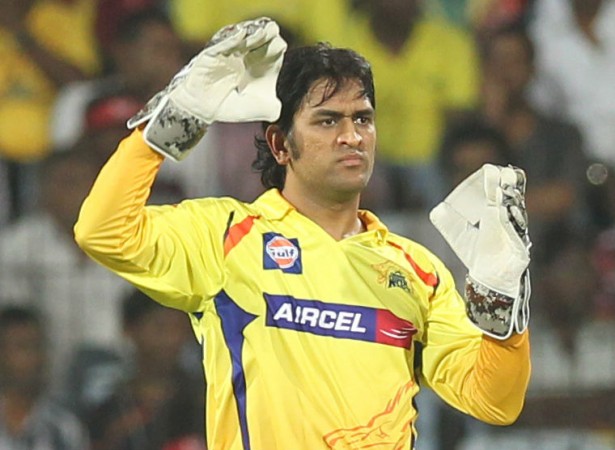 Former India captain MS Dhoni said on Friday (January 19) his "unorthodox keeping style" makes him one of the most effective men behind the wickets in world cricket.
Dhoni also said wicketkeepers do not need a lot of catching at the nets as a lot for them depends on their mental ability. The Chennai Super Kings (CSK) skipper also revealed he has rarely kept wickets in net sessions during Indian Premier League (IPL).
His unorthodox wicketkeeping style has evoked a lot of discussion over the years. Nonetheless, the 2011 World Cup winner has been regarded as one of the best stumpers going around.
With 768 international scalps, Dhoni is third on the list of most dismissals affected by a wicketkeeper behind Mark Boucher (998) and Adam Gilchrist (905).
Also read: MS Dhoni reveals Chennai Super Kings' plans for IPL 2018 auction in Bengaluru
However, he is next to none when it comes to stumpings in international cricket. The Ranchi stumper, known for his quick reflexes behind the wickets, has 172 stumpings, 33 more than his nearest-rival Sangakkara, who has retired from international cricket.
"I think it's because of my unorthodox keeping style. Stephen Fleming (CSK coach) always says that he has never seen me keep wickets in net sessions in his nine years of IPL coaching. I think a lot of it needs to be done in the mind," Dhoni said, as quoted by The New Indian Express newspaper.
He added: "Keepers don't really need a lot of catching. I have seen over-exaggeration from some keepers; they start going on the floor, 'very frog style' of keeping and 'jaw is parallel to the floor'... what is a keeper supposed to do? You can drop 100 balls, but whenever there is a catch you take it and whenever there is a stumping opportunity, you take it. That's what's needed.
"You don't want a very good keeper who is not consistent. You want a very bad keeper who keeps fumbling, but takes catches, effects stumping and helps captain set the right field."
India missing stumper Dhoni in Tests?
Meanwhile, Team India seem to be feeling the absence of wicketkeeper Dhoni in Tests after Wriddhiman Saha (as a batsman) and Parthiv Patel's recent struggles in the ongoing three-match series in South Africa.
Saha, who has struggled with the bat overseas, picked up an injury after India's 72-run loss in Cape Town. The Bengal stumper was replaced by Patel for the second Test, which the visitors lost by 135 runs. The latter dropped quite a few crucial catches that proved costly for Virat Kohli-led team.
Even as he failed to do justice to his selection with the bat, batting great Sunil Gavaskar said he wanted Dhoni to continue in the longest format of the game. The Ranchi stumper retired from Tests in 2014 but still continues to keep wickets for India in ODIs and T20Is.