Social media was abuzz with rumours of MS Dhoni's possible retirement on Wednesday after the former India captain was spotted collecting the match ball from umpires at the end of the ODI series decider between India and England at Leeds the previous day.
At a time when Dhoni's international is being discussed each and every time he walks on to the field, the 37-year-old casual gesture gave rise to plenty of speculations.
A section of cricket fans feared the former India captain may make an unforeseen announcement just the way he had while quitting from Test cricket in 2014.
The rumours spread so much so that even fast bowler Shardul Thakur was asked about Dhoni's gesture during his interaction with the media after India's eight-wicket defeat.
Shastri: 'MS is not going anywhere'
However, head coach Ravi Shastri has rubbished rumours of a possible retirement, much to the respite of ardent Dhoni fans.
"That's rubbish. MS is not going anywhere. MS wanted to show the ball to Bharat Arun. He wanted to show him the wear and tear the ball had endured to get a general idea of what the conditions were like," Shastri told The Times of India.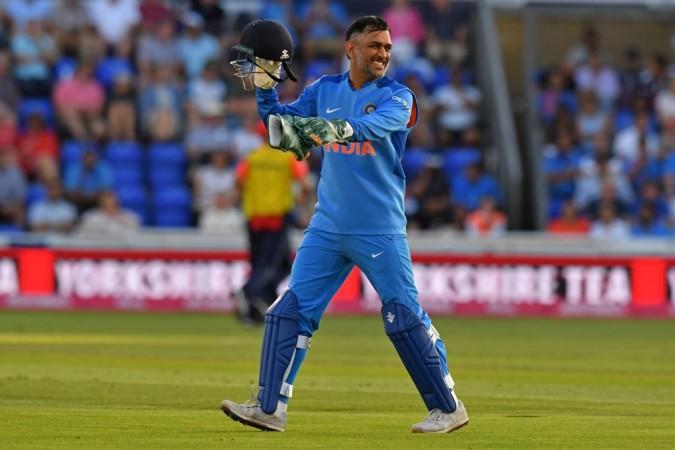 Dhoni faced flak for his inability to get going after cautious starts in the second and the third ODI.
Much to the surprise of the cricket fraternity, Dhoni lacked intent and scored an insipid 59-ball 37 in India's unsuccessful run chase of 323 at the Lord's. The struggle continued to Leeds as he managed only 42 runs during his 66-ball stay in the crease on Tuesday.
Nonetheless, both captain Virat Kohli and Shastri have been backing Dhoni amid ever-increasing criticism. Notably, the head coach insisted last year that the veteran stumper would be in the scheme of things at least until the 2019 Cricket World Cup.
Dhoni's ODI form in the ongoing calendar year has been a cause of concern for the Indian team. The veteran wicketkeeper-batsman has managed only 148 runs at a below-par strike rate of 70.47.
The Chennai Super Kings skipper was not able to carry forward his Indian Premier League form into the limited-overs series in England. Dhoni had amassed 455 runs from 16 matches and was striking at 150.66, leading his side to a third IPL title.