Social media went abuzz with rumours of MS Dhoni's retirement from limited-overs cricket after India's eight-wicket defeat to England in the series decider at Leeds in Tuesday, July 17.
As the teams were heading back to the dressing room, Dhoni requested the umpires for the match ball. The former captain's passing act gave rise to plenty of speculations about a possible retirement.
Dhoni's poor form with the bat coupled India's inability to overcome middle order woes led to fans coming up with such conjectures.
The 37-year-old has not been able to convert his rich Indian Premier League (IPL) form at the international level in the ongoing tour. He was severely criticised for his slow knock (59-ball 37) during India's 86 run defeat to England at the Lord's.
The wicketkeeper-batsman came up with another insipid batting show on Tuesday as he used up quite a lot of balls at Leeds before failing to go big towards the end of the Indian innings.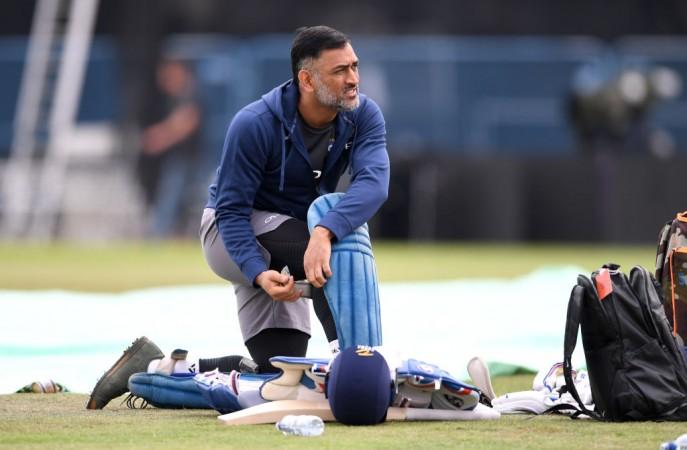 Shardul Thakur was asked about the incident during the post-match press conference in Headingley but the pacer insisted he was not aware of it.
A Twitter user even posted a photo of Dhoni walking off with a stump during his last Test at Melbourne Cricket Ground in 2014. The former India captain had made an unforeseen announcement about his retirement from the longest format of the game in the middle of a four-Test series in Australia.
Gambhir urges Dhoni to be proactive
Dhoni's ODI numbers in 2018 are far from decent. In nine matches, the right-hander has managed only 148 runs.
The bigger concern is his ever-dipping strike rate in the 50-over format. In 2018, he has managed to score only at 70.47 and is clearly no more the finisher he was during his heyday.
Slamming Dhoni's inability to rotate strike, former captain Gautam Gambhir said the man from Ranchi needs to find ways to finish strong even if he takes time to settle down.
"The way MS played in the last innings and today as well, there has been a lot of dot balls. The way he is batting at the moment, he is putting a lot of pressure on the other batters as well," Gambhir told Cricbuzz.
"I think he needs to be more proactive. I have not seen MS playing so much dot balls in the last couple of years. There is something that he really needs to work.
"Normally, MS Dhoni is someone who takes his time, we all know about it. But then in the last 10 overs, he has been aggressive. But that is clearly missing in the last two games.
"If you're taking time upfront, you make sure you're there till the end as well."