Former India captain Sourav Ganguly pointed out MS Dhoni's struggles as a skipper away from India in Tests. He insisted that Virat Kohli will be different when it comes to dealing with tough situations overseas.
Speaking on Sony Six's pre-match show ahead of the first day's play of the ongoing Test between England and India in Edgbaston, Ganguly said Kohli showed positive signs as captain even in the team's 2-1 defeat in South Africa earlier this year.
"I really don't think Dhoni captained well away from India. If you look at the record, 4-0 in England in 2011, 5-0 (4-0) in Australia," Ganguly said.
"I think he was not the best captain when things were different in Test cricket away from home. But this man [Kohli] is different. He has done well in South Africa. India lost 2-1 but he showed good signs and I think he will lead the side well."
This is not the first time Ganguly has criticised Dhoni's captaincy away from home.
In 2014, ahead of India's tour of Australia where Dhoni stepped down from Test captaincy, the batting great said Dhoni wasn't as inventive as he needed to be to find success in alien conditions.
Rise and fall as Test captain

Dhoni was handed the responsibility of leading the Indian limited-overs sides quite early in his career and he responded brilliantly by leading India to memorable wins, including the World T20 in 2007.
Under Dhoni's leadership, India became the No.1-ranked Test side for the first time in 2009 and the Ranchi wicket keeper-batsman received the ICC Test maze in the same year.
However, Dhoni suffered one of the biggest lows of his captaincy stint in 2011/12 cricket season where India were whitewashed in England and Australia.
India didn't win a series under the World Cup-winning captain since the horrid tours till Dhoni stepped down as the Test skipper.
Dhoni had struggled to replicate limited-overs success in Test cricket He often ran out of ideas and was more of a reactive skipper in Tests, which was in stark contrast to his shrewd tactics in ODIs and T20Is.
On the other hand, Kohli, who has had a phenomenal record as captain at home, impressed during his first big overseas test in South Africa earlier this year.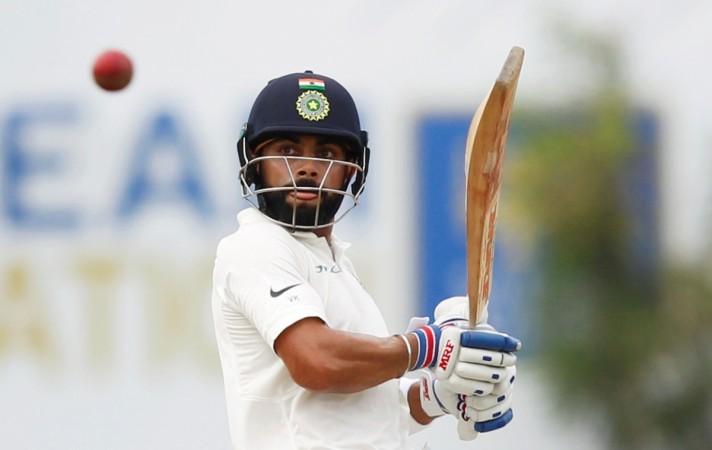 The Delhi batsman backed his bowlers, especially pacers better and took some bold calls when it comes to the combination of the team. As a result, the visitors bowled out South Africa in all six innings during the hard-fought series, which India lost 2-1.